December 27, 2022
How the Pharmacists of the Future Will Impact Primary Care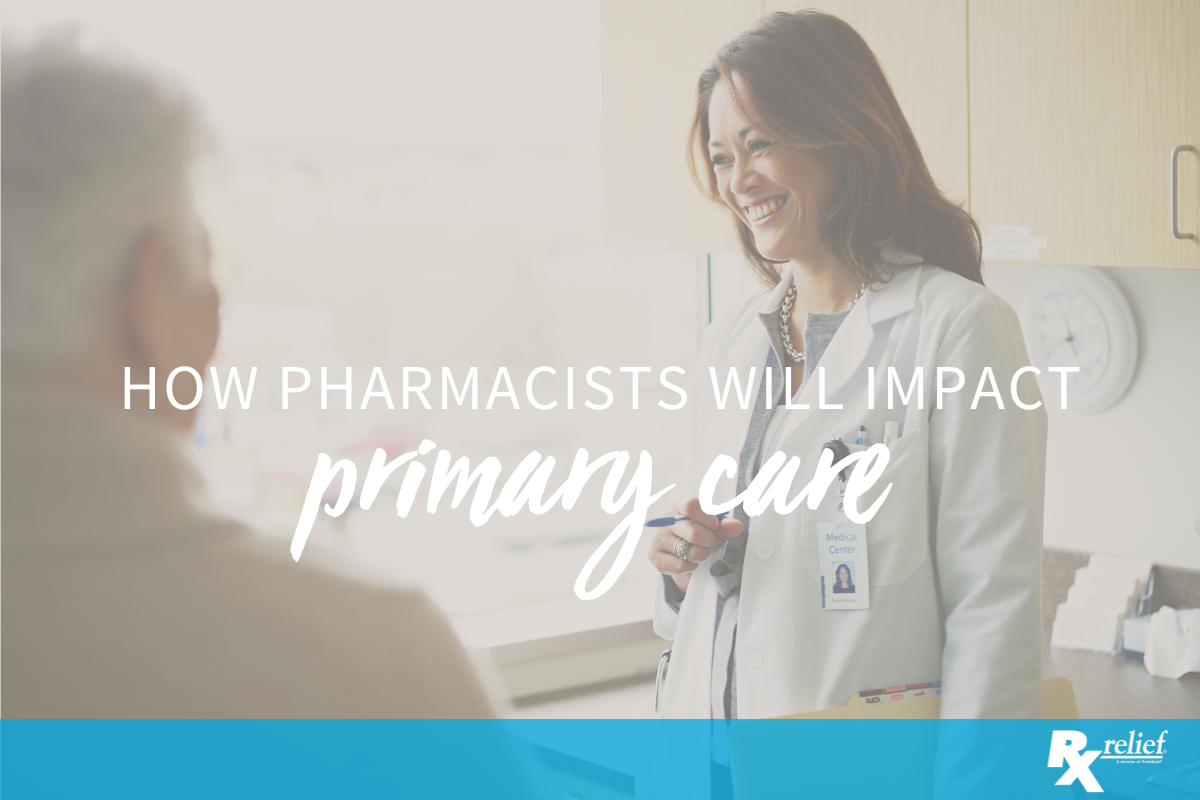 Healthcare experts see a trend taking shape of pharmacists augmenting the services of primary care physicians. In this role, they help patients to manage their health conditions so that they can avoid more intensive treatment in the future. Pharmacists are well suited for this complementary role because they are easily accessible to patients.
There are a number of different ways that pharmacists can help out primary care physicians.
Managing chronic conditions
Pharmacists can help to manage chronic conditions that require a great deal of medication or a large number of different medications. One example of this is diabetes. When pharmacists help to manage the treatment of diabetic patients, fewer of them need hospitalization and the overall cost of treatment is reduced.
In this situation, a physician would refer a patient to a pharmacist, who would then become the primary provider of care for the diabetic patient. This model would also work for other types of chronic diseases, including COPD, hypertension, high cholesterol, depression, HIV, hepatitis C, and chronic pain.
Healthcare experts see pharmacists becoming much more active with medication therapy management, getting involved with prescribing and canceling prescriptions, changing dosage, ordering refills, and choosing therapeutic substitutions.
Disease prevention
Pharmacists can also become involved with routine checkups to screen and educate patients about the risks of developing chronic conditions and also help patients with sticking to their medication schedules.
Pharmacists are also qualified to help patients navigate a program of genetic testing, interpret testing results, and offer advice on lifestyle and diet.
Handling minor ailments
For less severe illnesses such as flu, bladder infections, rashes, and other similar problems, pharmacists have the training to diagnose and prescribe treatments for these conditions.
Mental health
Pharmacists can also assist psychiatrists to improve medication therapy for their patients. If pharmacists work along with psychiatrists in ambulatory clinics, the pharmacist can enable the psychiatrist to see more patients.
Even working in community pharmacies, pharmacists can provide a range of simple mental health treatments, such as giving patients a questionnaire to screen for depression, interpreting tests for reactions to medication, and managing the various medications that mental health patients are taking.
Looking for your next amazing pharmacy job?
If you are a pharmacist looking for your first job or a new career challenge, join one of the nation's leading pharmacist placement firms. Voted Best of Staffing by both clients and talent, Rx relief is a specialty staffing company providing supplemental pharmacy professionals for all pharmacy practice settings. As a member of our team, you'll enjoy a customized approach to your career needs as well as comprehensive benefits! Join our dynamic team, apply today!