How Retail Pharmacists Can Protect Themselves and Stay Healthy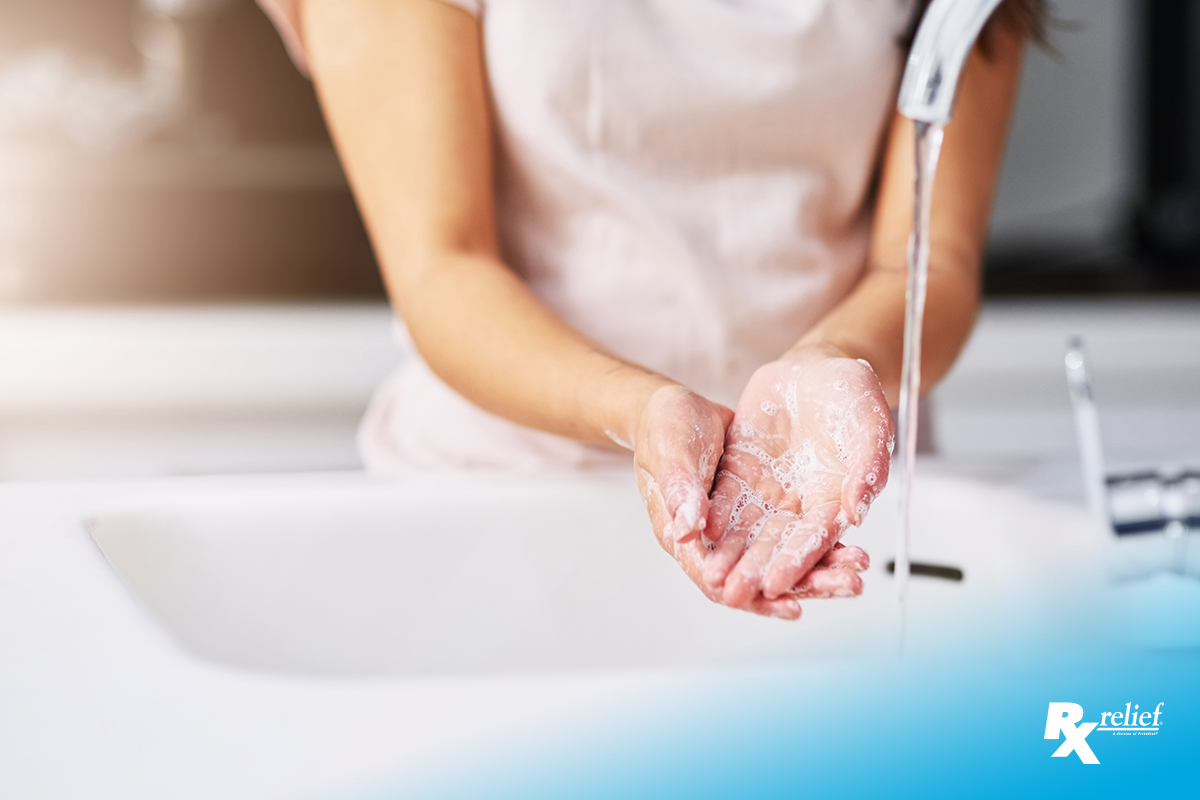 In retail pharmacies, pharmacists and their staff members need to take precautions like everyone else to avoid contracting COVID-19 and keep their patients safe as well. Here are some ways to do that.
Wash Your Hands
Washing your hands frequently and thoroughly and wiping/disinfecting surfaces are two highly effective ways to preventing the spread of the virus.
Staff should frequently clean and disinfect counters, waiting areas, and other places where they meet with patients. The Ohio State Department of Health recommends this is done every hour or after every 10 patients, whichever occurs more often.
Take Social Distancing Seriously
Another effective way to contain the virus is by practicing social distancing. Current guidelines recommend staying at least six feet away from other people.
Take Other Safety Measures
These include placing alcohol-based hand sanitizer next to the check-out window so that people can use it after handling papers, pens or other items.
Pharmacists should also monitor staff closely for any signs or symptoms of illness. People can closely monitor their temperature and go home if they show signs of a respiratory infection.
Revise sick leave policies so that they include provisions for putting employees on sick leave if they have a family member who is ill and to include procedures for returning to work following an illness.
Have a Plan of Action
Develop a list of actions to follow if someone is exposed to the virus without protection – if, for example, the staff member is not wearing personal protective equipment or has contact with an unrecognized patient who may be contagious.
Provide Different Ways Patients Can Pick Up Prescriptions
Emphasize to patients the importance of staying at home if they are ill and sending a friend to the pharmacy to get medications or using a drive-through.
If a patient who has the virus comes into contact with a staff member, the CDC considers this event to be low risk for exposure. When this happens, the CDC recommends that staff members involved monitor themselves for illness. This means taking their temperature two times daily to check for fever and recognizing the respiratory symptoms, such as coughing, shortness of breath, or sore throat. A fever is a temperature greater than 100 degrees Fahrenheit.
If a staff member has symptoms, he or she should stay home and self-quarantine until the fever is gone and the symptoms go away.
About Rx relief: Pharmacy Recruitment Specialists
Rx relief is one of the nation's leading pharmacist placement firms. Voted Best of Staffing by both clients and talent, we are a specialty staffing company providing supplemental pharmacy professionals for all pharmacy practice settings. As a member of our team, you'll enjoy a customized approach to your career needs as well as comprehensive benefits. Join our dynamic team, apply today!