How Generic Combination Drugs Are Reducing Spending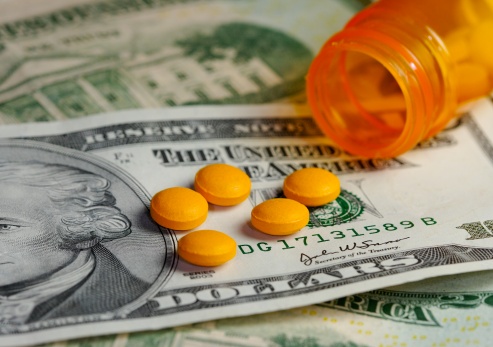 Replacing brand name drugs with their generic counterparts can save Medicare hundreds of millions of dollars a year, according to recently published research.
The researchers arrived at their conclusion by calculating the difference between the cost to Medicare for brand-name combination drugs and the cost for generic equivalents if they were substituted for the brand-name medications.
Billions of Dollars in Savings Over a Five-Year Period
In the study, researchers looked at Medicare spending over a five-year period from 2011 to 2016 for the ten most expensive brand-name combination drugs, and they found the spending for these medications was more than $2.9 billion. Then, they looked at the cost of generic equivalents for these brand-name drugs and estimated that Medicare Part D beneficiaries could have saved about $2.7 billion over the same period.
Savings of Almost One Billion Dollars for One Year
Focusing on just 2016, researchers found that by switching 29 brand-name combination drugs with their generic counterparts, Medicare could have saved $925 million in that year alone. To determine these 29 drugs, the researchers first focused on 2015 and looked at prescribed drugs that accounted for the highest costs during that year. The dataset used, as mentioned, was Medicare Part D beneficiaries from 2011 to 2016.
The researchers identified 1,500 medications, and out of that group, chose the 29 brand-name drugs used in the analysis to estimate the cost differential between brand name and generics. They broke down the 29 drugs into three groupings: Group 1, drugs that had generic counterparts in identical doses (this included 20 drugs); Group 2, drugs that had generic equivalents in different doses (this included three drugs); Group 3, drugs with therapeutically appropriate generic substitutes (this included six drugs).
By substituting generics for brand names in Group 1, the savings amounted to about $235 million. Using generics for Group 2 amounted to a savings of about $219 million, and for Group 3, the savings with generics was about $471 million.
So, for just 2016, using generics for the 29 brand-name drugs under examination would have saved Medicare a total of $925 million.
The United States has one of the highest rates of spending for prescription drugs among developed nations. This study shows one way physicians can attempt to reduce these costs. Some patients do require brand-name drugs, but this is a very small number and would have little impact on the overall cost differential between brand names and generics described in the study.
Looking for a job in pharmacy?
If you are a pharmacist or pharmacy technician looking for your first job or a new career challenge, join one of the nation's leading pharmacist placement firms. Voted Best of Staffing by both clients and talent, Rx relief is a specialty staffing company providing supplemental pharmacy professionals for all pharmacy practice settings. As a member of our team, you'll enjoy a customized approach to your career needs as well as comprehensive benefits! Join our dynamic team, apply today!