How Community Pharmacists are Reducing Hospital Readmission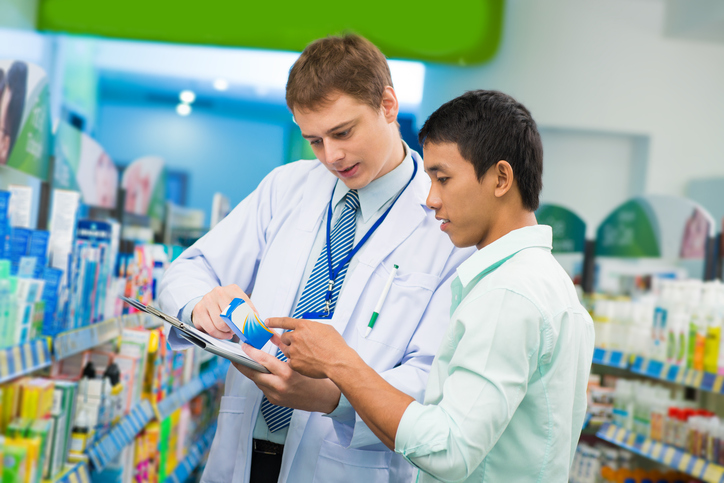 According to a recent study, community pharmacists play a significant role in helping to keep patients from being readmitted to the hospital. They do this by providing patient education and identifying drug therapy problems after discharge.
The study looked at community pharmacists involved in a Transition of Care Program for people discharged from the hospital. The program is designed to bridge the gap between the community pharmacists and inpatient hospital care.
Generally, community pharmacists are not aware of when their patients are admitted or discharged from the hospital. The Transition of Care Program is designed to connect the patients of community pharmacists to the pharmacists themselves before these patients are released from the hospital.
The study looked at the effects of discharge education and follow-up by the pharmacists on readmission rates up to 30 days after discharge and also examined the number of drug therapy problems. Patients in the study were suffering from chronic obstructive pulmonary disorder (COPD), heart failure and diabetes.
As part of the Transition to Wellness effort, pharmacists first visit with a patient, explain the program to them, and enter the patient into the program. The pharmacist then identifies any drug therapy problems and provides medication reconciliation. When the patient is discharged, the pharmacist educates the patient about the proper use of the medication and again looks for any drug therapy problems. Finally, the pharmacist meets with the patient 5, 14 and 25 days after being discharged to check that the patient is taking the medications properly.
The drug therapy problem pharmacists encountered most often was a lack of written prescriptions for patients after being discharged. After identifying this problem, the community pharmacists contacted the physicians to obtain the prescriptions that were needed.
Generally, this type of drug therapy problem is overlooked, so the community pharmacists in the Transition of Care Program were the first to provide this type of intervention for patients to make sure they were taking their medications properly.
If you are a pharmacist looking for your first job or a new career challenge, join one of the nation's leading pharmacist placement firms. Voted Best of Staffing by both clients and talent, Rx relief is a specialty staffing company providing supplemental pharmacy professionals for all pharmacy practice settings. As a member of our team you'll enjoy a customized approach to your career needs as well as comprehensive benefits. Join our team, apply today.