Home Study CPEs for Pharmacists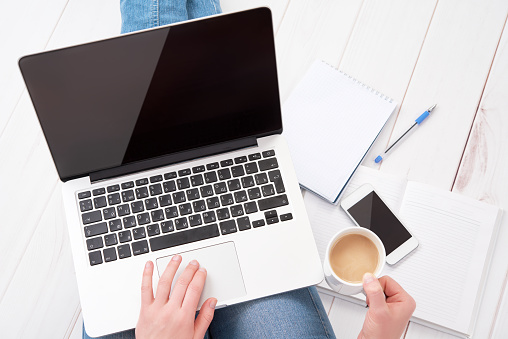 Looking for continuing education credits? While we would all love to travel the world and attend conferences at exotic locations to gather our CPEs, sometimes that just isn't an option. So for those of you who need credits, but can't take a prolonged "vacation," we have compiled a broad range of home-study courses from the American Pharmacy Association.
These courses can be completed right from the comfort of your home and cover everything from effective communication to clinical patient care and access to services. Here is an overview of some of our favorites:
Effective Communication: Receiving and Providing Feedback
This is a webinar designed to develop leadership and communication skills using practical advice and real-world examples. Objectives for the course include describing effective methods of communication, both written and oral, discussing effective feedback techniques, examining the use of constructive criticism and describing how to apply feedback.
What Could Go Wrong? Preventing Errors Before They Happen.
This course examines the problem of medication errors in the healthcare system. It focuses on ways to make the medication use system safer, rather than relying on the infallibility of individual healthcare providers.
Clinical Patient Care and Services
There are a host of courses in this category. Some of the courses in this section include:
Assisting Consumers with Safe Self-Care Practices for Weight Loss
Preventing and Treating Osteoporosis in Men
COPD – An Update on Treatment and Newly Approved Medications for Pharmacists
Update on Statins
Understanding Insulin Management, The Role of the Pharmacist
Pharmacy Management and Professional Leadership
Some of the courses in this category include:
Addiction and Substance Abuse in the Pharmacy Professions
Expanding Pharmacy-Based Pneumococcal Immunization Services
Transitioning into Leadership Throughout the New Practitioner Period
Fostering Professionalism
The courses in this category are on oncology and cancer care.
The course on oncology looks at the ways teams of caregivers can increase their knowledge of cultural competence, helping caregivers to better deal with patients of diverse cultural backgrounds. This is a slide-based course focusing on case studies.
The cancer care course, also slide-based, is designed to help caregivers understand more about disparities in cancer care based on socioeconomic status, age and weight.
If you are a pharmacist or pharmacist tech looking for a new career challenge, join one of the nation's leading pharmacist placement firms. Voted Best of Staffing by both our clients and candidates, Rx relief® is a specialty staffing company providing supplemental pharmacy professionals for all pharmacy practice settings. As a member of our team, you'll enjoy a customized approach to your career needs as well as comprehensive benefits! Apply today!