January 27, 2021
How to Help Your Pharmacy Team Expand Career Horizons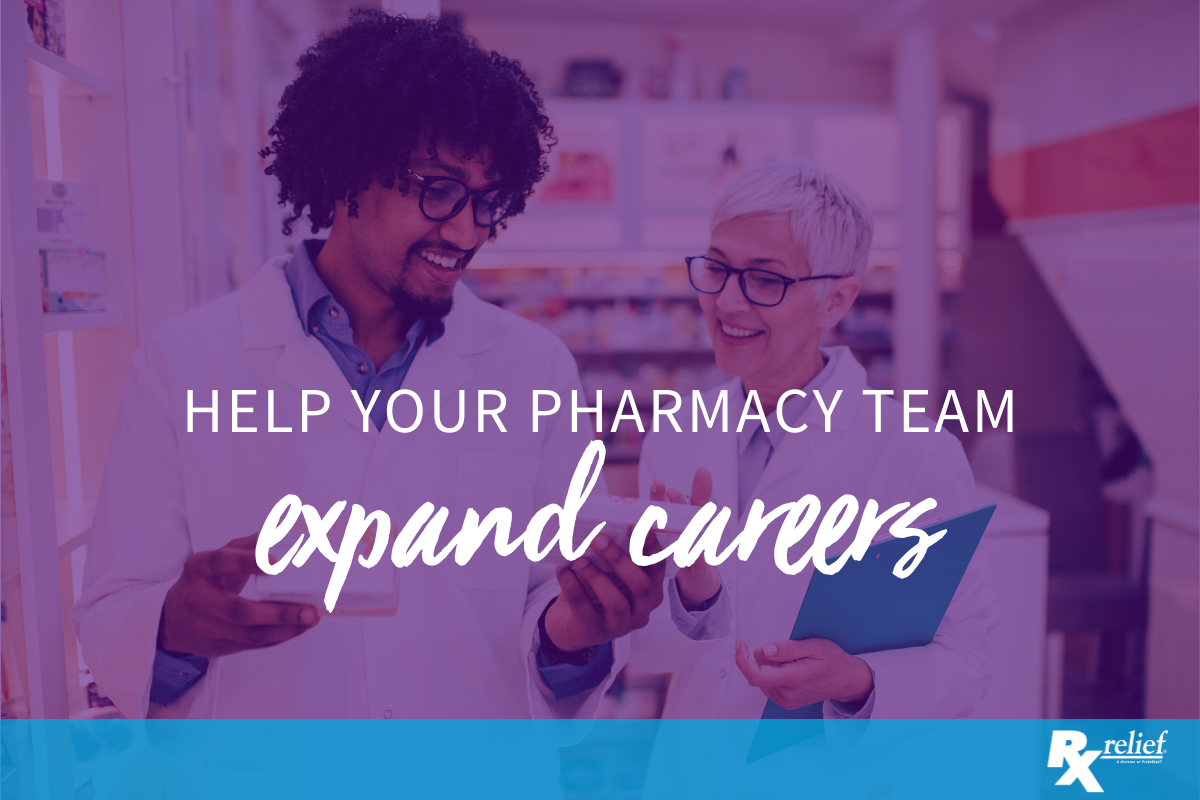 To help your pharmacy team with their career development, you should encourage them to join professional organizations, network, and find a mentor.
Here's how to help your team of pharmacists expand their careers.
Professional Organizations for Pharmacists
Membership in these groups will give your staff a variety of opportunities for professional development.
For example, pharmacists and pharmacy technicians can gain access to grants and scholarships, discounts on conference fees, and the chance to learn leadership skills through coursework or by serving on committees. They can learn about advancements and trends in the profession and new legislation affecting the practice of pharmacy.
These organizations offer a variety of programs for anyone interested in professional development. The American Society of Health-System Pharmacists is a case in point. Here are a few examples of their professional development programs.
Traineeships
These are short-term, self-study, hands-on programs in a particular area of pharmacy practice. They give pharmacists the knowledge and skills to put together a coordinated patient care program. The complete self-study portion of the program takes about 10 to 50 hours. To complete the hands-on portion, a participant needs to take part in a training session at a particular site for 5 to 10 days.
Live Webinars
These are continuing education courses that enable participants to access the information from any location.

Networking
One of the most valuable benefits of joining these organizations is the networking opportunities they offer. Pharmacy professionals can exchange ideas, learn about best practices, and find out about job opportunities.
Another often unacknowledged benefit of membership is the opportunity to enhance communication skills. Members can go to the state board of pharmacy meetings, comment on agenda items, comment at legislative hearings, talk with state and national pharmacy representatives, contribute articles to blogs and magazines sponsored by the organizations, and even teach professional development workshops organizations.
Find a Mentor
You can also encourage your pharmacists to find a mentor to help enhance their career. Pharmacy staff should be encouraged to seek out people with more experience for advice and counsel. Mentors can help guide a person in the right direction, allowing the person to avoid mistakes that come from a lack of experience.
Expand Your Career with Rx relief
Rx relief is one of the top pharmacy placement firms, with the awards to prove it. Rx relief works with each pharmacist individually to provide the best service possible and to find suitable jobs. If your healthcare organization is looking for pharmacy professionals, give Rx relief a call today.