Great Pharmacy Career Options for Introverts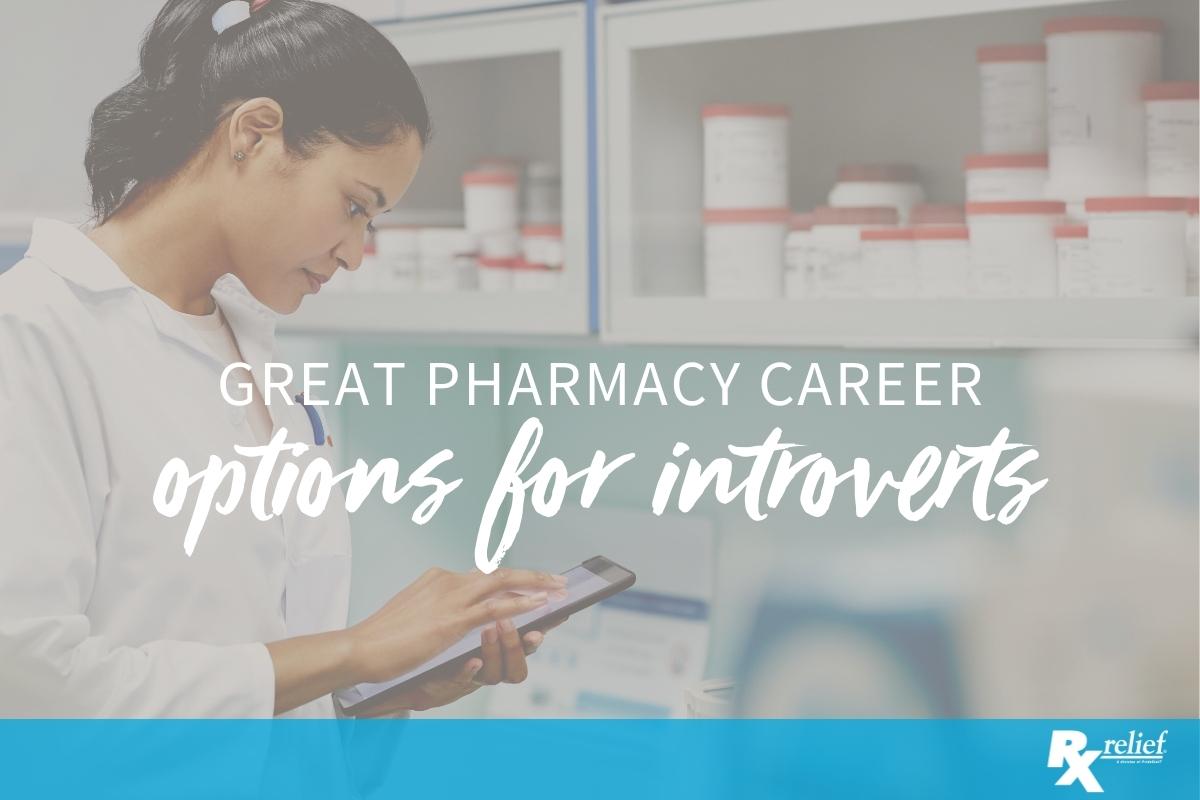 Most pharmacists are employed in the retail sector, working with customers at community pharmacies. These jobs require a lot of interaction with the public, along with all the problems that go with it. Some pharmacists with more introverted personalities may prefer to avoid this career option. For those higher on the introversion scale, here are a few alternatives.
Pharmacy informatics
This is the use of information technology for patient care as it relates to medication. Health informatics refers to the collection, storage, access, and use of personal health information to improve treatment plans for patients.
Pharmacy informatics has been defined as "The scientific field that focuses on medication-related data within healthcare systems—including its acquisition, storage, analysis, use, and dissemination—to deliver optimal patient care and health outcomes."
For example, a pharmacist specializing in informatics might work to streamline and organize electronic medical records systems to make sure providers are prescribing the correct dosages. It is an ideal job for people who enjoy working in information technology. There is also less interaction with patients and other healthcare professionals
Home care and hospice pharmacy
This job is a mix of both hospital and retail pharmacy. Like hospital pharmacy, there is generally not as much interaction with patients. These pharmacists perform tasks like reviewing patient lab results and working with patients over the phone to discuss their treatment.
Pharmacists in this job also need to specialize in the types of medications that are most commonly prescribed for these types of patients
Medication distribution center
Pharmacists who work in these facilities help healthcare organizations to obtain medications, work on processing orders, provide medical information, and organize medication stock. Pharmacists repackage medications that are purchased in bulk and then send them out to hospitals. Working with inventory is a large part of the job.
There is also typically not a lot of interaction with other healthcare professionals or patients. Most communication takes place over the phone.
Career growth
No matter what work environment you are in, even as an introvert there are things you can do to improve your chances of success.
For example, you can try to make connections at work. Take the time to get to know some of your coworkers and learn a little bit about them and their interests. Look for ways to take on more responsibility and even a leadership role. This may be uncomfortable at first, but as you gain more experience, you will also become more comfortable and competent doing it.
Looking for a great pharmacy job?
If you are a pharmacist looking for your first job or a new career challenge, join one of the nation's leading pharmacist placement firms. Voted Best of Staffing by both clients and talent, Rx relief is a specialty staffing company providing supplemental pharmacy professionals for all pharmacy practice settings. As a member of our team you'll enjoy a customized approach to your career needs as well as comprehensive benefits! Join our dynamic team, apply today!