Ghosted? Here's Why You Haven't Heard Back About Your Job Application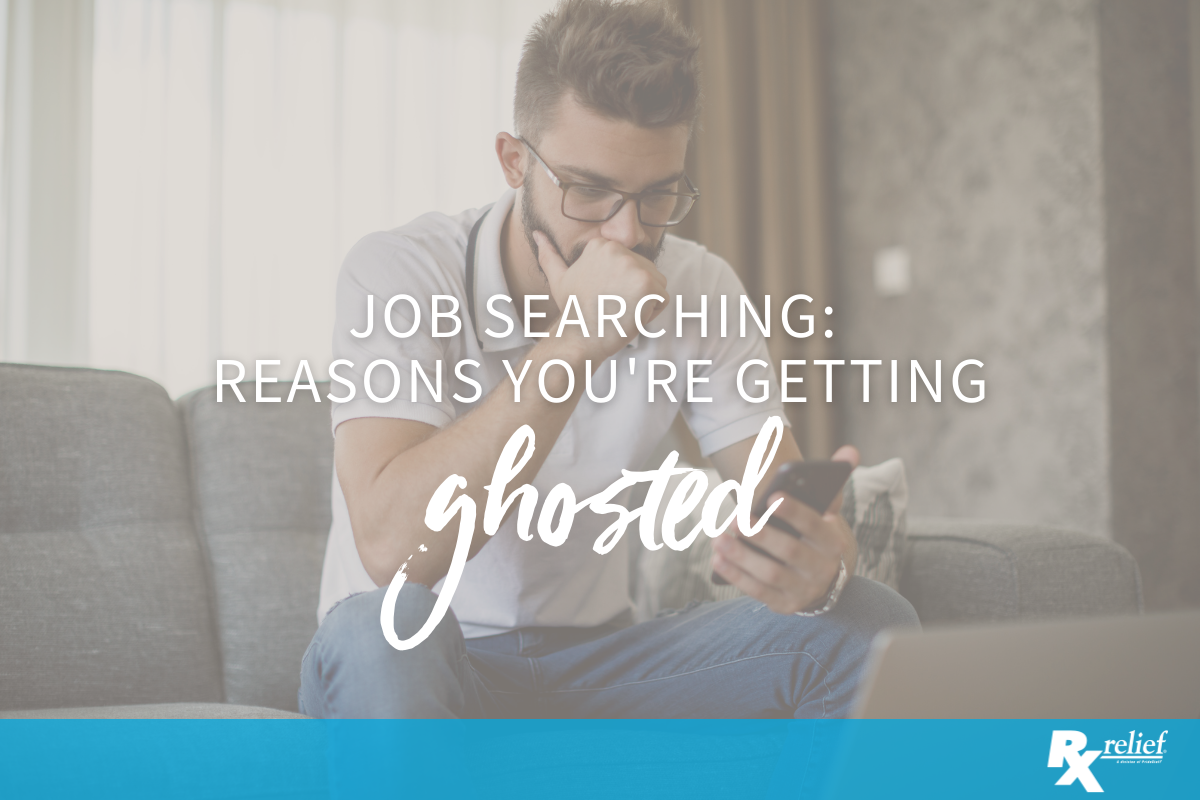 You have submitted resumes, cover letters, and other application materials to various pharmacies or other healthcare organizations but are getting no response. What's going on?
Suppose you are not hearing back from places. In that case, it's time to take a look at your application materials with a critical eye to make sure they are as compelling as they can be and provide the information organizations are looking for.
Here are some things to keep in mind.
Application instructions
Some organizations have specific procedures they want applicants to follow or formats they want applicants to use when submitting materials. This is a relatively easy fix – follow their instructions. If you don't, you are taking yourself out of consideration at the very start.
Rely on the job description
When putting together applications materials, the job description should be your guide. It should tell you what the organization is looking for and the skills and knowledge the organization believes the candidate should have. Look for keywords in the job description and use them as a guide.
Your resume needs to show the organization that you have the skills noted in the job description. If you are not targeting the information in the job description, you probably won't get a response.
Customize your resume and cover letter
Do your research on the organization. You need to know its mission, goals, and values, how it operates, what challenges it is dealing with, and the kind of people it is looking for. Then, tailor your resume and cover letter to fit the employer and the job description. Use what you know about the organization and the job description to determine what skills and experience to highlight.
Make sure you proofread your cover letter and resume so that there are no grammar or spelling errors.
If you send out the same resume to all of the places you apply, and they have spelling errors, don't expect to hear from them.
Check yourself online
When an employer is considering someone for a job these days, one of the things the company will do is see what information is available about you online. So, you need to check before they do to avoid any surprises. Check your Facebook and LinkedIn profiles to make sure they are current and look professional. Make sure the information about you online is the same as what appears in your resume and cover letter.
What an employer finds online about you could be the reason you are not hearing from them.
Follow up, but don't be a pest.
You should follow up with a phone call after you have sent in your application materials. Notify the company in your cover letter when you will call. If they tell you it will be several weeks before a decision is made, wait until then to call back.
Stand Out in Your Job Search
At Rx relief, we focus on the elements that make each person unique. We solicit feedback continually to make our service responsive to your needs. Rx relief has been rated among the Best of Staffing firms by ClearlyRated. If you are looking for a pharmacy position, give Rx relief a call today.