Essential Factors for Safely Opening Schools During the Pandemic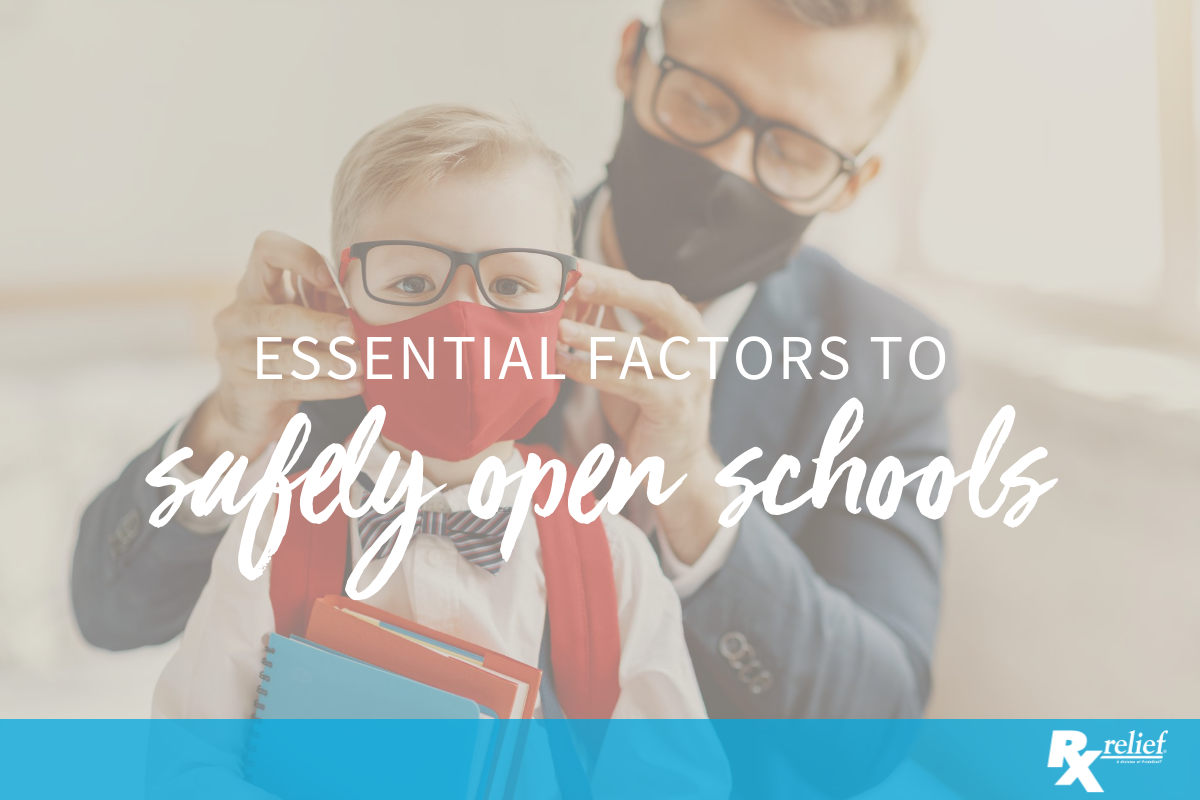 If communities are going to reopen schools safely during the pandemic, they need to have effective testing and tracing procedures in place, according to a recent study in the United Kingdom. The study's authors said it is possible to avoid a second wave of the virus with testing, tracing, and isolating measures.
However, they did note that their study is based on computer modeling, not real-world data, because schools have been closed since the beginning of the pandemic. So exactly to what degree they contribute to the spread of the illness is unknown empirically.
Levels of Testing and Contact Tracing Needed
Researchers used demographic and epidemiological data, along with information from workplaces and communities, to look at different possibilities for opening schools. The data showed that communities could avoid the virus's resurgence if a minimum of 60 percent of symptomatic people were tested, assuming contact tracing and isolation procedures were also in effect.
The researchers estimate that 75 percent of people showing symptoms would need to be tested and those infected isolated if schools were to open for regular classroom instruction in September. This also assumes that about 70 percent of those coming into contact with an infected person could also be traced.
Schools Could Use Altered Schedules
If schools were to open on an altered schedule, with half of the students attending on alternate weeks, only 65 percent of symptomatic persons would need to be tested.
However, if only 40 percent of contacts could be traced, 87 percent of people showing symptoms would need to be tested, with infected persons isolated, according to the researchers. And on the altered schedule, with half of the student body alternating weeks at school, 75 percent of symptomatic people would need to be tested.
Is a Second Wave Likely to Happen?
There would probably be a second wave of the virus peaking in December. If testing and contact tracing did not reach adequate levels, and schools were to reopen full time along with relaxing of lockdowns, a second wave is likely during winter.
If schools were to open on the part-time rotational system, the second-wave peak would probably occur sometime in February 2021. The second wave would likely be 2 to 2.3 times as large as the first.
The researchers conclude that to prevent a second wave of the pandemic, if schools reopen, there must be large-scale testing of people with symptoms and contact tracing, along with the isolation of infected people.
Looking for Work?
If you are a pharmacist looking for work, Rx relief is ready to help you. We are one of the nation's leading pharmacy placement firms. Rx relief has received Best of Staffing awards from both clients and talent. Find out what Rx relief can do for you. Give us a call today.