Ditch the White Pharmacy Coat and Have Some Fun This Halloween!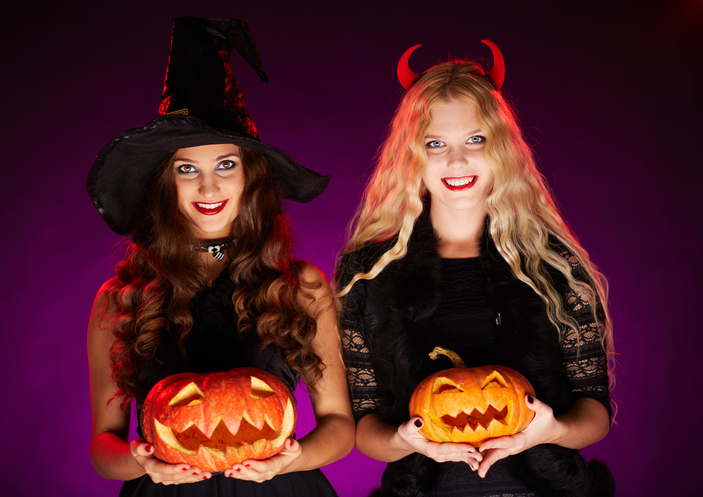 Looking for an interesting costume idea this Halloween? Tired of just throwing on a white coat? If you are looking for something a little more original this year with a healthcare theme, here are a few ideas.
A pill bottle
Use a piece of construction paper for the bottle. Roll it into a cylinder, attach string or something similar to put over your shoulders to hold up the paper. Then, make a prescription label to attach to the paper. Find something white to use for the cap.
An X-ray machine
Start with a big box. Make holes for your neck, arms and legs. Black out a space on one side of the box for the X-ray window. Then, draw in bones using white paint.
The Operation game
You remember this one. You had to remove organs from the body of a patient using tweezers without touching the edges of the space holding the organ. If you did, you would hear a buzzer.
There is a ready-made Operation game body suit you can wear for Halloween, if you are not in the mood for making one yourself. If you are feeling energetic and want to make your own, buy a body suit. Then attach Velcro patches where the organs would be. Cut out cloth organs to put on the patches. Add a pair of tweezers and you are ready to go.
A lab rat
This is a relatively easy one. Just throw on a pair of scrubs or a lab coat and buy a rat mask or a pair of mouse ears. Use a piece of rope or something similar for a long tail. Draw some whiskers on your face and there you are.
Go as a famous TV doctor
Here you have a range of choices. The most popular is probably Dr. Gregory House or Dr. McDreamy. But other well-known characters to choose from include Dr. Hawkeye Pierce from M*A*S*H, Dr. Leonard McCoy from Star Trek, and Drs. Doug Ross and Mark Greene from ER.
If you are a pharmacist looking for a job, Rx relief should be the first place you go. We have a track record of success in placing pharmacists with the Best of Staffing awards to prove it. Give Rx relief a call today.