Did You Pay a Penalty to the IRS for not Having Health Insurance?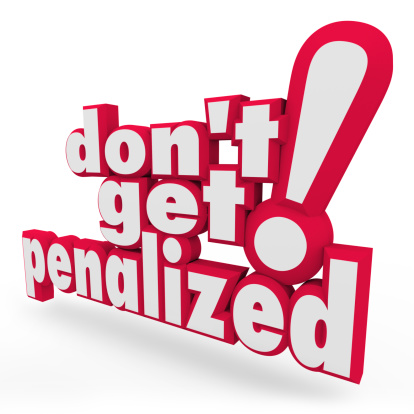 To encourage people to sign up for healthcare coverage under the Affordable Care Act, the law includes the stipulation that those who can afford coverage but do not sign up must pay a penalty or fee.
This part of the Act is known as the individual mandate, the requirement that many people must be insured or pay a penalty.
If you have any type of qualifying coverage, you would not be subject to the fee. Qualifying coverage includes any of the following:
Coverage provided by an employer
Government-sponsored coverage
Insurance bought from the Health Insurance Marketplace
Coverage bought directly from an insurance company
There are other conditions that can exempt you from the penalty. For example, if your family income is so low that you do not have to file a tax return, there is no penalty for not getting insurance. The same is true if you would have to pay 8% or more of your income to get health insurance. Other exemptions are for religious reasons.
If you do not have coverage in 2015, the fee is either 2% of your yearly household income or $325 for each person in the household for the year. You would pay the higher of the two amounts.
However, the percentage fee is capped at the national average premium for a Bronze plan in the Health Insurance Marketplace, and the fixed amount ($325 per person per year) is capped at $975.
This is an increase in the penalty fee from 2014, which was either 1% of household income or $95 per person per year. The fee will increase even more for 2016, to either 2.5% of yearly household income or $695 per person per year, whichever is higher.
If you have to pay the penalty fee, you would pay it when you file your federal income tax return for the year in which you are seeking coverage. If you don't pay the fee, the IRS will take the amount of the fee from any future tax refunds. There are no liens, levies or criminal penalties for not paying the fee.
Rx relief® is one of the top pharmacy recruiting firms in the country, available to help any pharmacist or pharmacy technician in their search for employment. We can help pharmacists find a position that fits their skills. Give us a call today.