How COVID Related Visitation Restrictions are Impacting the Elderly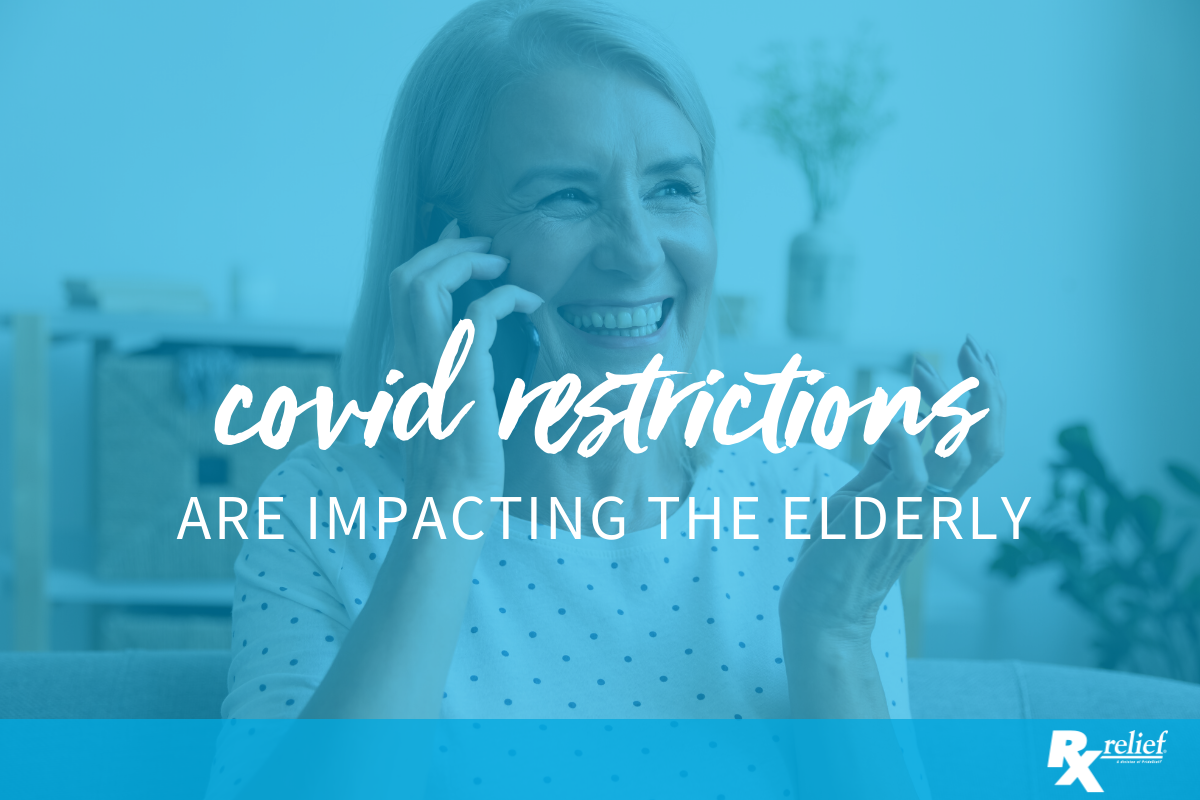 There are about 1.3 million people in nursing homes, one-third of which have been affected by the virus. Since the end of April, about 10,000 people living in nursing homes have succumbed to the illness.
Mental Health Issues
One of the major mental health issues for people is loneliness. Now, added to that is more anxiety and stress over fear of contracting the coronavirus. Making the situation even worse is the fact that they do not have their support system of family and friends because relatives and others cannot visit their loved ones in the nursing home.
Social isolation is affecting just about everyone in nursing homes now because they are essentially confined to their rooms.
The kind of family separations caused by the pandemic can lead to more than just loneliness, according to psychologists. It can even lead to grief among those who cannot be with children or spouses. Being away from people you love has a greater impact than just isolation, psychologists say. It is the loss of something that cannot be replaced, and its effects can be deep.
That is why family members need to do all that they can to connect with their loved ones in the nursing home when they cannot see them face to face. There are different ways to do this – by sending cards, photos or gifts and calling them often. This regular contact can help to break up the monotony and isolation of residents.
Social workers generally counsel residents with mental health issues. Another option available for residents is using telehealth to talk to a psychologist. It is one way for psychologists to work with residents on reducing stress levels, handling other emotional problems or connecting residents to family members.
Recognizing Depression
It is not always easy for psychologists to identify depression or anxiety among residents. Withdrawal is a common symptom of depression, but it is of limited diagnostic usefulness in a group of people who are quarantined. Psychologists need to look for additional symptoms, such as a lack of energy or fatigue, trouble focusing, aches and pains, loss of appetite and trouble sleeping.
People with depression also exhibit a loss of interest in hobbies or other activities, feelings of emptiness or pessimism, anger or irritability.
Looking for New Pharmacy Job Opportunities?
If you are a pharmacist looking for new challenges, Rx relief can help you find the opportunity you want in the environment where you want to work. Rx relief has earned a sterling reputation in the healthcare community for our ongoing excellence in recruiting and staffing, working to satisfy both job candidates and employers. We make sure it is a win-win situation for both. Join our team, apply now!