March 7, 2018
Best Shoe Insoles for Pharmacists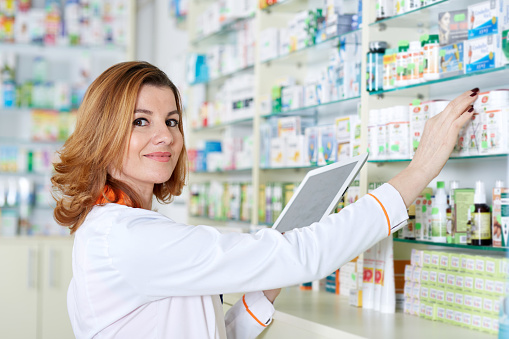 It's no secret pharmacists spend a lot of time on their feet. Without good footwear, that can cause a lot of discomfort and even pain. So, it's important to have good shoes to enable you to perform at your best if you are a pharmacist.
No doubt, shoes are important. But for the most comfort, insoles are important too. The insole is the part of the shoe that lies just below and supports the bottom of the foot. They can usually be removed without too much trouble. A good insole helps to absorb the shock of walking, distribute weight and give support to the arch.
Here is a short list of some of the best insoles to use if you are standing all day.
Full-Length Gel Insoles by Envelop
These insoles have a singular honeycomb design to help distribute the weight more evenly across the entire foot, which can help prevent the buildup of sore points. There is firmer gel in the arch for additional support and a better fit for the entire foot. These insoles are durable, breathable and have a rough base to prevent them from sliding around.
Arch Support Insoles by ViveSole
These insoles can help with several foot problems, including plantar fasciitis. They give extra support for both the arch and the heel. They are made with Poron padding that absorbs shocks.
Gel Insoles by Dycarfell
You can use these insoles in any type or size of shoe because you can cut them to fit. The gel provides different levels of support around the foot for a firm foundation. The arch support is also designed to improve posture.
Airr Insoles by Sof Sole
These work best in athletic shoes. They have a nylon plate in the arch for extra firmness and a gel up front for greater comfort and shock absorption under the ball of the foot. They are also covered in a fabric that carries away the sweat so your feet stay dry.
Green Insoles by Superfeet
These insoles are thicker than most for more support, although not as soft as some others. They have a deep heel cup and layered foam.
Looking for a Great Pharmacy Career?
If you are an experienced pharmacist looking for a new career opportunity, Rx relief can help you find a position that fits your skills and background. Rx relief is one of the best pharmacy recruiting firms in the business, with superior expertise and resources. We deliver personal attention throughout the entire job search process to our job candidates to insure that they are successful. Give Rx relief a call today.