Rx relief Pharmacist Brenda Riser Named National Staffing Employee of the Year All-Star, Healthcare Sector
September 15, 2016
---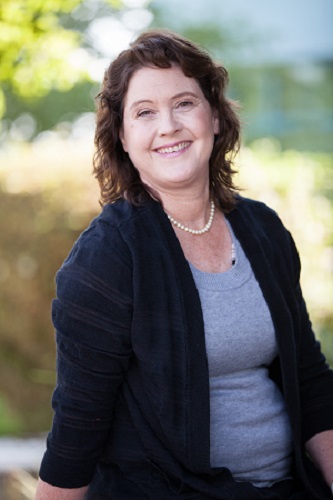 Rx relief, a leading pharmacy recruiting and placement firm, is pleased to announce that employee Brenda Riser was named the 2017 National Staffing Employee of the Year All-Star, health care sector, by the American Staffing Association (ASA).
The annual celebration honors the contributions of the more than three million temporary and contract employees who work for U.S. staffing, recruiting, and workforce solutions companies during an average week.
"I am so proud to have Brenda receive such an amazing award," says Carl Franklin, R. PH., Executive Vice President, Rx relief. "Brenda achieved this distinction because she is a dedicated healthcare professional who strives to provide the best care to her patients and the best service to her clients each time she enters the setting.
"Brenda is always finding ways to enhance her knowledge and skill, and she uses those enhancements to continue to grow in the profession," continues Franklin. "Brenda is a model for all healthcare professionals."
"I feel deeply honored not only to be nominated for, but to also receive such an accolade," states Riser. "It is with tremendous support that I have the opportunity to grow my skills and knowledge, in order to make a difference in my patients' lives.
"The entire staff at Rx relief is an extended family for me, and I believe they have facilitated my success in both my personal and career growth," continues Riser. "I am grateful for the association, agency, and clients that allow me a wonderful, flexible, and challenging work environment in which to perform my duties, grow professionally, and achieve personal happiness. It is a high honor to be recognized for the work I love."
Part of the PrideStaff family of companies, the success of Rx relief's approach is evident. Earlier this year, they were named one of Inavero's 2016 Best of Staffing® Client and Talent Diamond Award winners, after winning the Best of Staffing Client and Talent Awards at least five years in a row for providing superior service to their clients and job seekers. Rx relief is the only staffing firm dedicated to pharmacy staffing in the U.S. and Canada to win these awards two years in a row.
About the 2017 National Staffing Employee of the Year
The National Staffing Employee of the Year and sector All-Star Employees serve as "faces" of the staffing industry. ASA judges eligible candidates based on how well they personify the staffing industry's key messages of bridge and flexibility, as well as the uniqueness of their personal and professional stories.
About Rx relief
Rx relief is a Joint Commission Certified and GSA approved pharmacy placement firm. Rx relief provides temporary and full-time pharmacy professionals for all pharmacy practice settings. For more detailed information about Rx relief's pharmacy recruiting and placement services, please visit www.rxrelief.com.
Rx relief's Mission: Consistently provide client experiences focused on what they value most.
About the American Staffing Association
The American Staffing Association is the voice of the U.S. staffing, recruiting, and workforce solutions industry. ASA and its affiliated chapters advance the interests of the industry across all sectors through advocacy, research, education, and the promotion of high standards of legal, ethical, and professional practices. For more information about ASA, visit americanstaffing.net.
---
« Return to press room