Best of Staffing 2012
April 17, 2012
---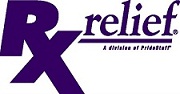 Contact: Carl Franklin
Phone: 800-774-3316
7535 North Palm Ave, Suite 101
Fresno, CA 93711
http://www.Rxrelief.com/
March 10, 2012
Rx relief Makes Inavero's 2012 Best of Staffing™ List
FRESNO, CA – The PrideStaff group of companies, is proud to announce that Rx relief has been named to Inavero's 2012 Best of Staffing™ Client List. Best of Staffing, presented in partnership with CareerBuilder, is the nation's only satisfaction award that recognizes exceptional client service within the staffing industry. Less than one percent of North American staffing firms were named to the 2012 Best of Staffing Client List.
"At PrideStaff, each of our companies has placed a strong emphasis on providing a remarkable client experience," said PrideStaff COO Tammi Heaton. "For the third consecutive year, our clients' direct feedback about our service has helped earn the Best of Staffing honor."
Staffing firms competing to make the Best of Staffing list underwent a rigorous client survey process followed by careful analysis of responses to determine satisfaction levels. Rx relief received satisfaction ratings of 9 or 10 out of 10 from 76.7 percent of their clients, significantly higher than the industry average of 50 percent. Best of Staffing participants secured a place on the list by earning an average Net Promoter Score® that was more than double the national staffing industry benchmark for client satisfaction.
In addition to making the Best of Staffing Client list, Rx relief was named to the Best of Staffing Talent list, recognizing job seeker satisfaction.
"Today, pharmacists have a variety of great career options and our goal is to make working with Rx relief an extraordinary experience," said Rx relief Vice President Carl Franklin. "Being included on the Best of Staffing Talent List is validation of our team's hard work and commitment to our pharmacy professionals."
"The staffing industry continues to play a key role in helping to revitalize the economy," said Eric Gregg, Inavero's Founder and CEO. "Staffing firms give growth-minded organizations a more flexible alternative to recruiting their own employees, letting both the employee and employer determine if the fit is right for a more permanent position. Both sides receive tremendous value in a flexible, yet meaningful, working relationship, and as they engage with staffing firms to help achieve those goals, the service experience they have is very important to their success. The Best of Staffing lists are a resource for businesses and talent who are trying to find staffing firms that provide exceptional service."
Inavero's complete Best of Staffing lists can be viewed at www.bestofstaffing.com. For more information about Inavero, visit www.inavero.com. To learn more about Rx relief, visit www.Rxrelief.com.
Our Mission: Consistently provide client experiences focused on what they value most.
Net Promoter, Net Promoter Score, and NPS are trademarks of Satmetrix Systems, Inc., Bain & Company, Inc., and Fred Reichheld
---
« Return to press room