Which Pharmacy Position Is Right For You? How To Choose The Best Fit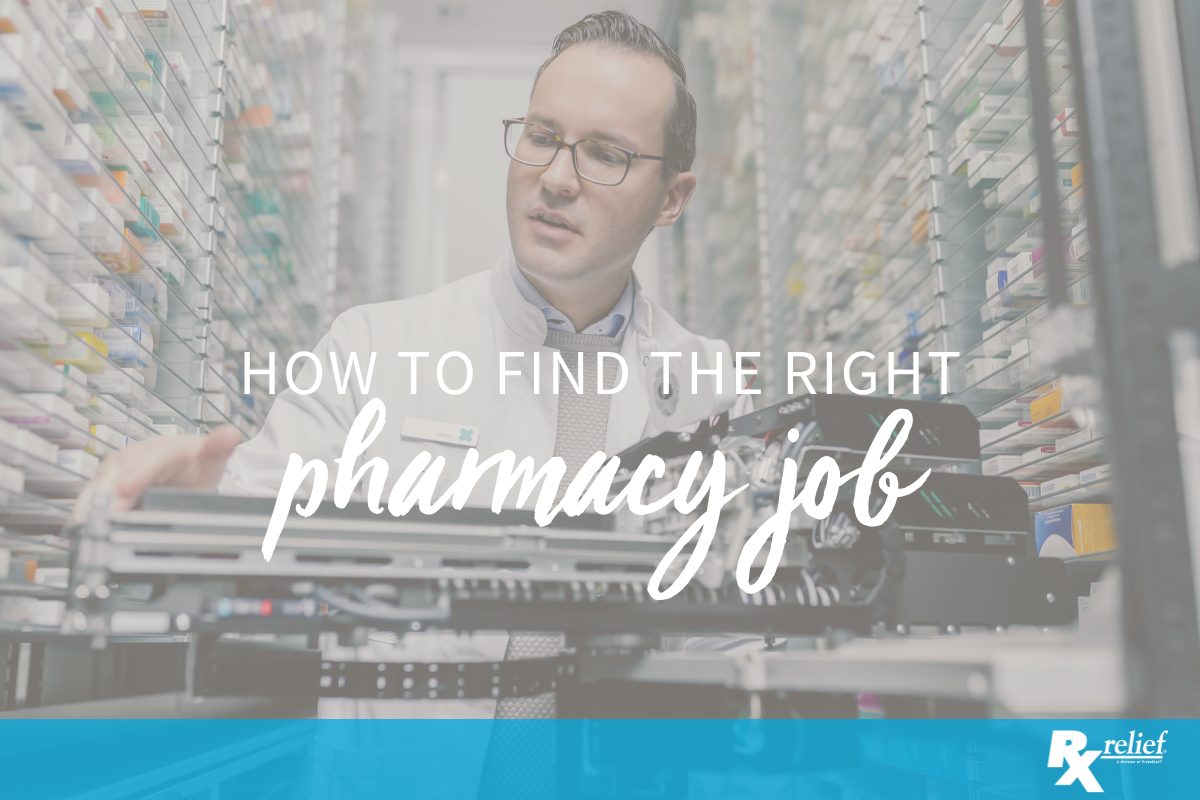 As the pharmacist's role continues to evolve, pharmacists now have the opportunity to work in a variety of different areas across a range of different settings. Here are a few of the different areas open to pharmacists.
Hospital Pharmacy
Pharmacists who work in this setting provide treatment to people on an outpatient or inpatient basis. They manage the medications that are prescribed for patients in the medical facility.
This type of setting would be ideal for a pharmacist who enjoys collaborating with other healthcare professionals, such as physicians, nurses, and other pharmacists. The downside to this type of position is relatively little contact with the patients themselves, although pharmacists are now playing a greater role in clinical care as part of healthcare teams.
Clinic Pharmacy
In this type of setting, pharmacists have the opportunity to administer medications directly to patients for who a physician has given a prescription.
Here, the pharmacist has the opportunity to work directly with patients and with other medical professionals. Pharmacists can more easily meet with physicians to talk about prescriptions and dosage instructions in the clinic setting.
Industrial Pharmacy
Pharmacists working for the industry take on the role of educators, informing other healthcare professionals about certain medications and what they do. If you work for a pharmaceutical company, you can become directly involved in research and production and the marketing and quality control of the medications.
Retail Pharmacy
This is the most common setting for pharmacists. Pharmacists who work in the retail sector prepare and dispense prescription medications and help to educate patients about the correct usage of the medication.
This is the best setting for pharmacists who enjoy interacting with other people. Pharmacists who work retail have the most interaction with patients, handling their prescriptions and talking with them about how the medications work, how they need to be taken, the dosage, and any side effects there might be.
Home Care Pharmacy
This is another good option if you want to work directly with patients. In this role, you would care for people too ill to leave their homes.
You would also be working with physicians and nurses caring for these critically ill people. You would travel to patients' homes to give them their medications and also educate them and their families about the medications.
Assisted Living Facilities
These pharmacists deal mainly with geriatric health conditions, working with the elderly and providing the medications they need. Here too, you have the opportunity to interact more closely with the patients themselves.
Mail Order Pharmacy
Pharmacists who work in this setting have little direct contact with patients. In a mail-order pharmacy, pharmacists receive prescriptions that have been sent by clinics, hospitals, or other medical facilities. Then they prepare the medication and the proper dosage amount for shipment. The advantage of this environment is that you can follow a set schedule if you prefer a structured daily routine.
Government Agencies
In this role, the pharmacist helps to put together the rules and regulations for using medications. Pharmacists in this position also help test different medications to understand better how to regulate them.
Research Positions
Research pharmacists generally work in a lab to develop new kinds of medications. They conduct experiments to see how different medications affect people and figure out which ingredients work the best.
Find the Best Fit for Your Career
If you are a pharmacist looking for your first job or a new career challenge, join one of the nation's leading pharmacist placement firms. Voted Best of Staffing by both clients and talent, Rx relief is a specialty staffing company providing supplemental pharmacy professionals for all pharmacy practice settings. As a member of our team you'll enjoy a customized approach to your career needs as well as comprehensive benefits! Join our dynamic team, apply today!