The Long-Term Outlook of Covid-19 on Pharmacy Jobs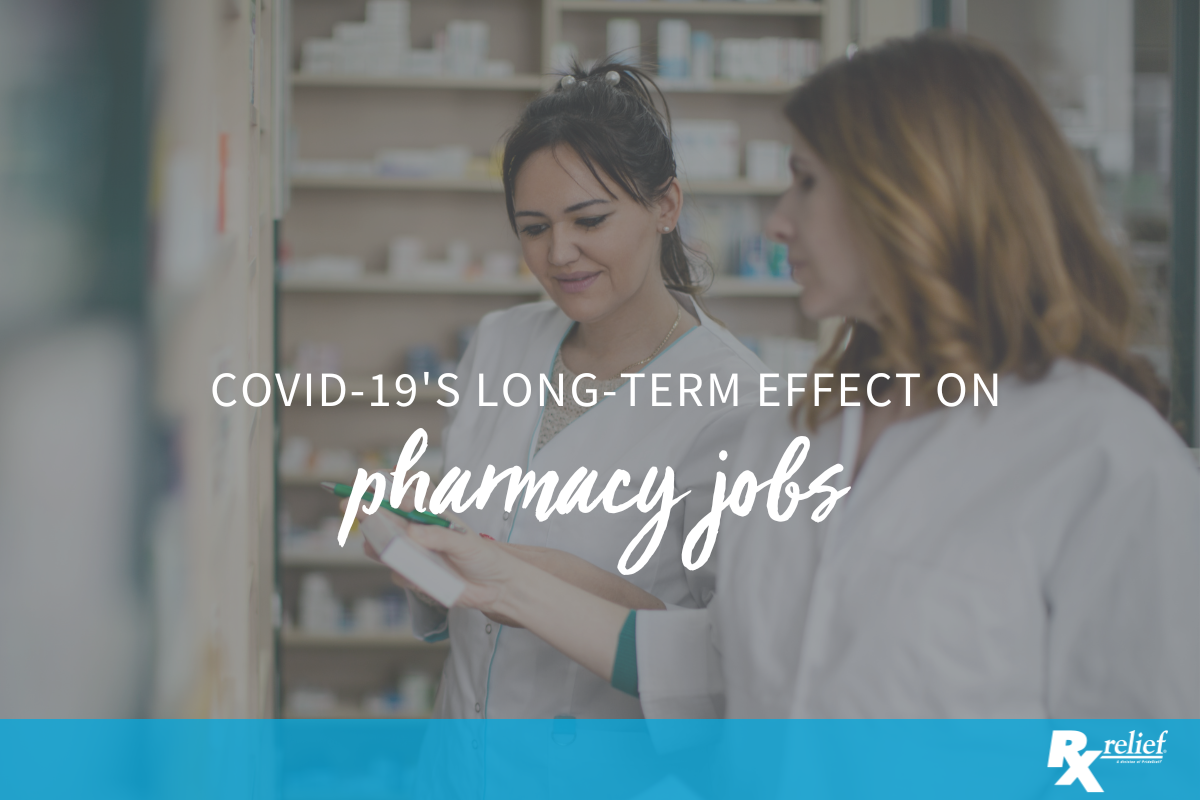 The COVID-19 pandemic has had a big impact on the healthcare industry, including pharmacy jobs. While the pandemic has created significant challenges for pharmacists, it has also created opportunities for innovation and growth in the field. Here are some long-term outlooks on how COVID-19 may impact pharmacy jobs in the years to come.
Telehealth
One big impact of the pandemic on pharmacy jobs has been the increased demand for telehealth and remote care. As patients have become more comfortable with virtual healthcare services, pharmacies have had to adapt to meet the changing needs of their customers. This has led to an increase in demand for pharmacists who are able to provide telehealth consultations, monitor patients remotely, and manage medication regimens from a distance.
Specialty pharmacy
Another potential long-term impact of COVID-19 on pharmacy jobs is the continued growth of the specialty pharmacy market. With an increasing number of patients requiring specialized medications, the demand for pharmacists who can provide expert guidance on these complex drug therapies is expected to grow. This may include pharmacists who are able to work closely with physicians and other healthcare providers to develop personalized treatment plans for patients with complex medical needs.
Medication management
In addition, the pandemic has highlighted the importance of medication management and adherence. As patients have had to manage their medications at home, pharmacies have had to provide more support and guidance to ensure that patients are able to adhere to their prescribed regimens. This has created opportunities for pharmacists who are able to provide personalized medication management services and support to patients in a variety of settings, from hospitals and clinics to long-term care facilities and patients' homes.
Education
The pandemic has also highlighted the importance of pharmacists in public health efforts. Pharmacists have played a critical role in educating the public on vaccine safety and effectiveness, providing vaccination services, and monitoring patients for potential side effects. This has created opportunities for pharmacists to become more involved in public health initiatives and to work closely with other healthcare providers to address public health challenges.
Technology
Finally, the pandemic has shown the importance of digital and data-driven healthcare. As healthcare becomes increasingly data-driven, pharmacists will need to be able to use advanced analytics and technology to provide the best possible care to their patients. This may include using data analytics to identify patients who are at risk of non-adherence, providing personalized medication regimens, and developing new clinical practices.
Looking to work with a top pharmacy recruiter?
If you are a pharmacist looking for your first job or a new career challenge, join one of the nation's leading pharmacist placement firms. Voted Best of Staffing by both clients and talent, Rx relief is a specialty staffing company providing supplemental pharmacy professionals for all pharmacy practice settings. As a member of our team, you'll enjoy a customized approach to your career needs as well as comprehensive benefits! Join our dynamic team, apply today!