Eight Tips for Pharmacists in Cultivating a Strong Relationship with Physicians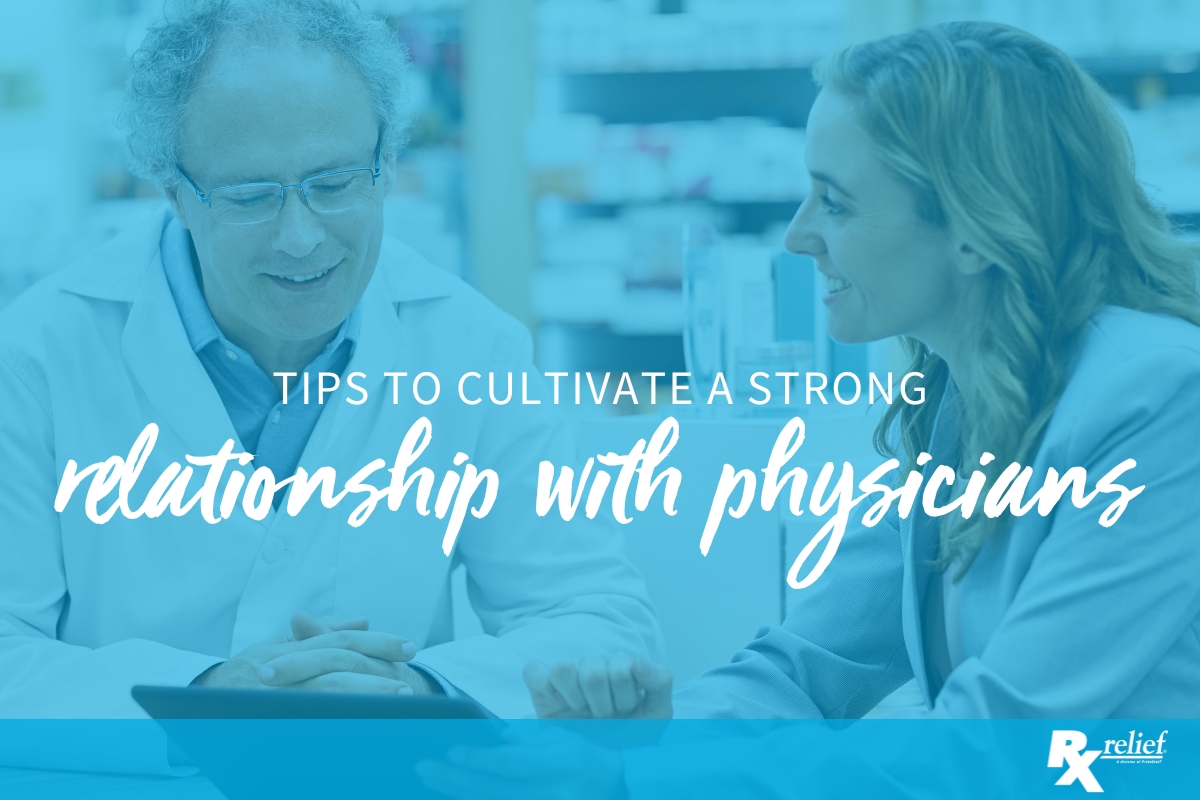 Pharmacists play a critical role in the healthcare industry, working alongside physicians and other healthcare providers to ensure that patients receive the best possible care. However, building a strong relationship with physicians can be challenging, especially as healthcare becomes increasingly complex and fast-paced. Here are some ways that pharmacists can cultivate a strong relationship with physicians.
Communication is key. 
Pharmacists and physicians must communicate clearly and regularly to ensure that patients receive the best possible care. This means taking the time to explain medication regimens and answering any questions that physicians may have about drug therapy.
Pharmacists should also be proactive.
They need to keep physicians informed of any changes to drug therapy or potential drug interactions that may arise.
Pharmacists should be a resource for physicians. 
This means staying up to date on the latest developments in drug therapy and being able to provide physicians with actionable insights and recommendations. Pharmacists can also offer assistance with medication management and adherence, which can be a major challenge for many patients. By providing this type of support, pharmacists can demonstrate their value to physicians and build a strong, collaborative relationship.
Pharmacists should focus on patient outcomes.      
Pharmacists should work closely with physicians to monitor patient outcomes and identify opportunities for improvement. By taking a proactive approach to patient care, pharmacists can demonstrate their commitment to improving patient outcomes and building a successful partnership with physicians.
Pharmacists should deal directly with the physician. 
If the pharmacist has a disagreement with the physician over a particular medication usage, he or she should contact the physician directly about the concerns. The pharmacist should not use the patient as a go-between.
Pharmacies can set up a referral system.
Pharmacists can form stronger professional relationships by putting together guidelines covering referrals between them and physicians.
Pharmacists should share updates on their range of services.
Pharmacists also need to make sure physicians know about all the services that pharmacies offer, such as immunizations, testing, and other support for chronic conditions.
Pharmacists should include physicians on their mailing lists.
Pharmacists should include physicians on mailing lists and email updates to keep them informed of updates, changes, additional services, and other pertinent news.
Looking for an amazing pharmacist recruiting company?
If you are a pharmacist looking for your first job or a new career challenge, join one of the nation's leading pharmacist placement firms. Voted Best of Staffing by both clients and talent, Rx relief is a specialty staffing company providing supplemental pharmacy professionals for all pharmacy practice settings. As a member of our team, you'll enjoy a customized approach to your career needs as well as comprehensive benefits! Join our dynamic team, apply today!