Pharmacists: How to Prove Your Value in Healthcare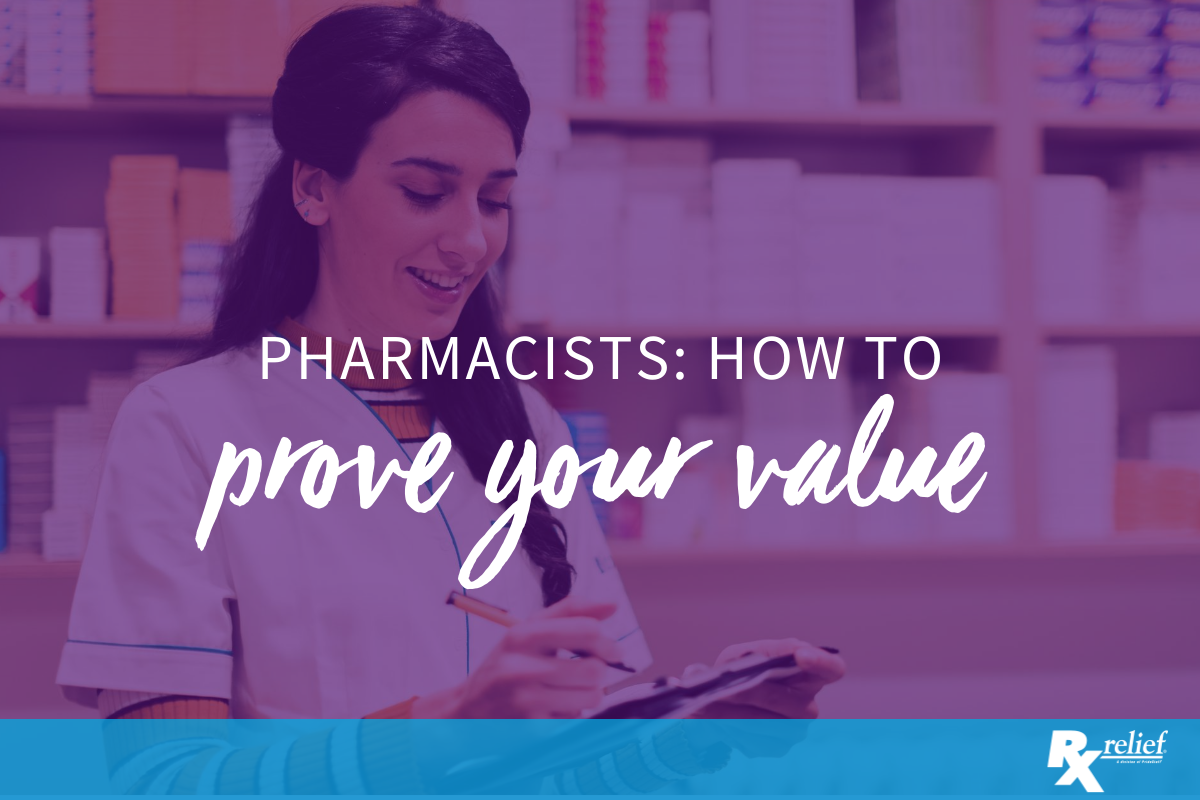 The value of pharmacists is constantly growing in a healthcare system that is rapidly changing. The pharmacist's traditional role of simply dispensing medications has become outdated. Keep reading to learn more about how pharmacists now have the skills to assist in treating acute and chronic conditions through medication management.
How are Pharmacists' Roles Changing?
Pharmacists are becoming more involved in helping healthcare organizations align their patient care with new practice and payment models designed to improve care and hold down costs. Over the past 40 years, the pharmacist's work has evolved from dispensing drugs to working with physicians, nurses, and other healthcare professionals in advanced clinical practice to ensure that medication therapy is managed properly.
Pharmacists Help with Transitioning Patients
Population health management is also gaining importance, and more emphasis is being placed on the transition of patients from hospitals back home or to other facilities. If the transition is not handled well, it can lead to poor outcomes for the patient and also to higher costs. Problems with medication use is one main reason why some transitions don't work and patients end up being readmitted to the hospital. Here is where pharmacists can be particularly helpful because of their expertise. Working with other healthcare professionals can help ensure compliance with healthcare guidelines and ensure medications are being administered properly. Pharmacists play a key role here in shoring up a weak link in the healthcare chain.
Pharmacists are Helping the Community More
Pharmacists are doing more in a variety of healthcare settings. But the value of the community pharmacist is growing as well. As the healthcare industry changes and the needs of patients change, community pharmacists are in a unique position because of their frontline interaction with patients. They are now providing a greater variety of services than in the past.
One important way community pharmacists enhance patient care is through the art of compounding. In the compounding process, pharmacists work with physicians and patients to provide medications that are not otherwise available.
They're Also Improving Public Health
Pharmacists are now also playing a more significant role in the public health domain. They are providing immunizations, leading to higher immunization rates among the general public. They are also playing a major role in the public health crisis caused by opioid abuse.
In a variety of ways, pharmacists are showing their value and importance in today's healthcare system, working in tandem with other healthcare professionals to improve patient care.
Looking for Your Next Pharmacy Position?
Rx relief is one of the nation's leading pharmacy placement firms. It has been voted Best of Staffing by both clients and job seekers. Rx relief provides supplemental pharmacy professionals for all pharmacy practice settings. We offer a customized approach to all of our job seekers' career needs. If you are looking for a pharmacy position, give Rx relief a call today.