Making Your First 100 Days at a New Job as Successful as Possible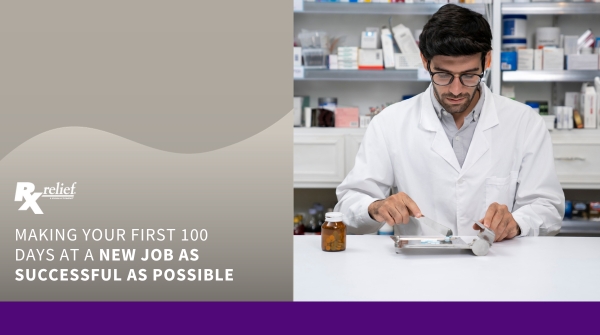 Making the first 100 days at a new job successful is essential for establishing a strong foundation for your career. Here are some key strategies to ensure a smooth transition:
Preparation is Key
Before your first day, review the background of the organization, its culture, and the specific role you'll be taking on. Understanding the company's values and goals will help you align your efforts with the organization's mission.
Set Clear Goals
Develop a clear set of short-term and long-term goals for your new position. This will help you stay focused and provide a sense of direction during your first 100 days.
Build Relationships
Make an effort to connect with your colleagues, both within and outside your team. Building relationships early on will help you integrate into the workplace culture and gain valuable insights.
Listen and Learn
During your first few weeks, be a sponge. Listen to your coworkers, ask questions, and absorb as much information as possible. This will help you understand the organization's processes and identify areas for improvement.
Seek Feedback
Don't wait for formal performance evaluations. Proactively seek feedback from your manager and peers to understand what you're doing well and where you can improve.
Establish a Routine
Create a daily routine that allows you to manage your time effectively. Prioritize tasks, set realistic deadlines, and ensure you have a good work-life balance.
Stay Organized
Use tools like to-do lists, calendars, and project management software to stay organized and on top of your responsibilities.
Demonstrate Initiative
Don't be afraid to take the initiative and suggest improvements or new ideas. This shows your dedication and commitment to your role and the organization.
Communicate Effectively
Practice clear and concise communication with your colleagues and superiors. Whether through written communication or in meetings, express your ideas and questions effectively.
Adaptability
Be open to change and adapt to the new work environment and culture. Be flexible in your approach and willing to embrace new processes and technologies.
Professional Development
Explore opportunities for professional development, such as training, workshops, or courses that can enhance your skills and knowledge in your new role.
Self-Care
Don't neglect your well-being. Maintain a healthy work-life balance, get enough rest, and engage in activities that help you relax and recharge.
Show Gratitude
Express appreciation for the opportunity and the support you receive. A simple thank you can go a long way in building positive relationships.
Measure Your Progress
Regularly assess your achievements and the progress you've made toward your goals. This self-assessment will help you stay on track and make necessary adjustments.
Are you searching for a new pharmaceutical position?
At Rx relief, we focus on the elements that make each person unique. We solicit feedback continually to make our service responsive to your needs. Rx relief has been rated among the Best of Staffing firms by ClearlyRated. If you are looking for a pharmacy position, visit our career portal today.