How to Mitigate Information Chaos During Prescription Handoffs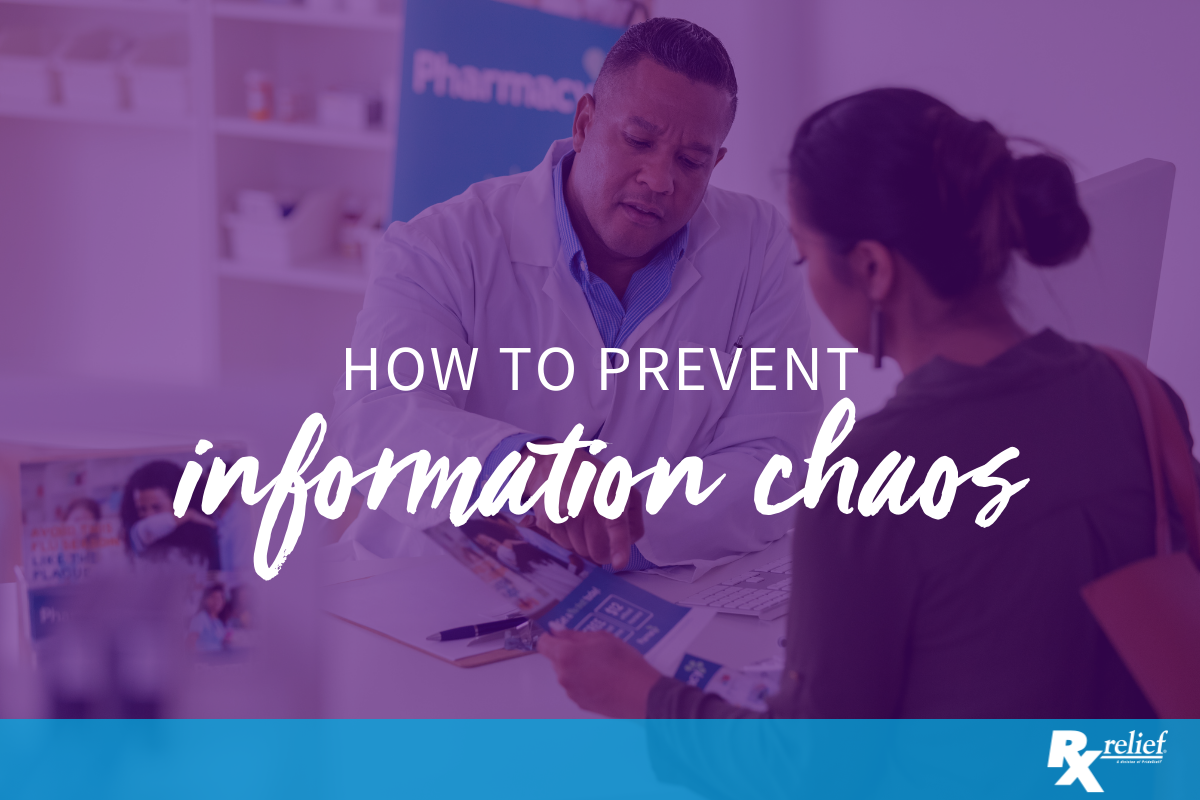 When workflow problems develop, or there is a lack of organization at a pharmacy, information chaos can follow in short order when pharmacists are dispensing medications to customers.
What Causes the Problem
At pharmacies that handle a high volume of prescriptions, there are usually many different pharmacists on staff, including ones working part-time or as relief pharmacists, who know very little about the patients they are helping.
As a result, one pharmacist may initially handle the prescription when it comes in, another pharmacist who checks on the prescription's accuracy, and a third counseling the patient about the medication. Information chaos can enter the picture when there are details about the prescription that are missing or confusing and need to be checked by a pharmacist before the medication can be given to the patient.
When several different pharmacists are involved in the process, this verification can fall through the cracks in one way or another. It is easy for lapses in communication to occur, resulting in medical errors and ultimately ending up affecting the patient.
This chaotic environment can distract pharmacists from their primary tasks of reviewing prescriptions and advising patients.
The Solution
To eliminate or reduce this information turmoil, pharmacies need to revamp their workflow so that the same pharmacist who receives the prescription also dispenses the medication to the patient. Other pharmacy staff should focus just on the preparation of the medication.
This change will also help ensure that patients get the counseling they need about their medications.
Other ways of optimizing workflow to prevent information breakdowns include increasing communication among staff, making sure pharmacy staff are clear about their duties, cutting out redundant procedures (such as asking a patient to present his or her prescription when you have received it electronically), eliminating bottlenecks in processes, and assigning staff members particular roles.
This will also lessen confusion among staff and make their jobs easier and more enjoyable, while at the same time improving the safety of patients.
Find Your Next Opportunity
If you are a pharmacist looking for new challenges, Rx relief can help you find the opportunity you want in the environment where you want to work. Rx relief has earned a sterling reputation in the healthcare community for our ongoing excellence in recruiting and staffing, working to satisfy both job candidates and employers. We make sure it is a win-win situation for both. Join our team, apply now!