How to Find Your First Pharmacy Technician Position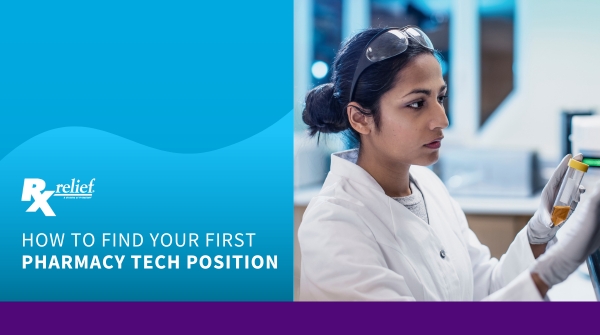 Landing your first pharmacy technician position can be an exciting but challenging effort. The following strategies can help you navigate the job search process and increase your chances of securing a position as a pharmacy technician.
Obtain the Necessary Education and Certification
Most pharmacy technician positions require completion of a pharmacy technician training program and certification. Research accredited programs in your area and enroll in one that aligns with your schedule and career goals. Take the Pharmacy Technician Certification Exam (PTCE) or the Exam for the Certification of Pharmacy Technicians (ExCPT) to become a certified pharmacy technician, as this will enhance your job prospects.
Network
Connect with professionals in the pharmacy field to expand your network and learn about potential job opportunities. Attend industry conferences, seminars, and local pharmacy association events to meet pharmacists and pharmacy technicians who may be able to provide guidance or job leads. Consider joining professional organizations like the National Pharmacy Technician Association (NPTA) or the American Association of Pharmacy Technicians (AAPT) to access networking opportunities.
Use Online Job Search Platforms
Explore job search websites and online platforms that advertise healthcare and pharmacy-related positions. Websites like Indeed, LinkedIn, and CareerBuilder often feature listings for pharmacy technician positions. Create an online profile that highlights your skills, education, and certifications. Regularly check these platforms for new job postings and tailor your applications to each opportunity.
Apply to Local Pharmacies
Reach out to local pharmacies in your area, including retail pharmacies, hospital pharmacies, long-term care facilities, and compounding pharmacies. Inquire about any open pharmacy technician positions and express your interest in joining their team. Submit your resume and cover letter, emphasizing your education, certification, and any relevant experience or internships you have completed.
Leverage Internship Opportunities
Many pharmacy technician training programs offer internship opportunities that provide hands-on experience in a pharmacy. Take advantage of these opportunities because they can serve as valuable stepping stones to a full-time position. Make a good impression during your internship by demonstrating professionalism, a strong work ethic, and a willingness to learn.
Prepare a Polished Resume and Cover Letter
Put together a well-written resume that highlights your relevant skills, education, certifications, and any prior pharmacy-related experience. Tailor your resume and cover letter to each position you apply for, emphasizing how your qualifications align with the specific requirements outlined in the job posting. Proofread your application materials carefully to ensure they are error-free and present you in the best possible light.
Prepare for Interviews
Research commonly asked interview questions for pharmacy technician positions and practice your responses.
At Rx relief, we focus on the elements that make each person unique.
We solicit feedback continually to make our service responsive to your needs. Rx relief has been rated among the Best of Staffing® firms by ClearlyRated. If you are looking for a pharmacy position, give Rx relief a call today.