How to Find the Right Staffing Firm for Your Pharmacy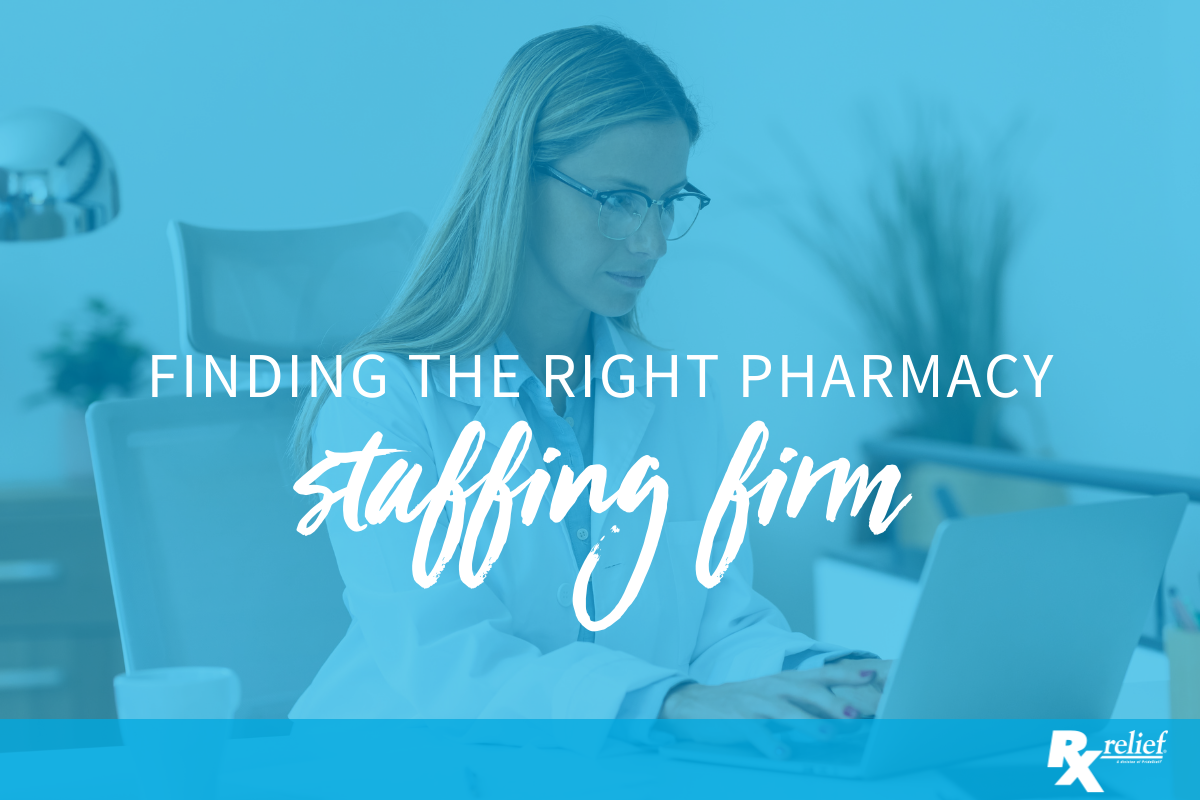 If you own a pharmacy and are looking to partner with a staffing firm to help you recruit the people you need, how do you find the firm that is the best fit for your business? Here are a few tips.
1. Expertise
You should look for a firm that specializes in placing pharmacists. Their recruiters should specialize in recruiting pharmacists. Avoid a general service staffing agency that may place only a few pharmacists a year. Check the firm's database to see the types of jobs listed. There should be many positions listed for pharmacists and pharmacy technicians.
Ask for references. Check with other pharmacies who have worked with the firm to find out how the agency performed and how successful it was in filling positions. What kind of reputation do they have? Also, find out how long the firm has been in business and how many clients it has.
2. Credentialing
A good staffing agency will provide a thorough check of credentials. This would include testing skills and competency, licensure verification, drug screening, and reference checks, at the very least. You should question the agency about what kind of credential checks they do.
3. Response time
If you need to fill a position quickly, the staffing firm should be able to accommodate your needs. Find out how long it generally takes them to fill positions.
How is their service? If you call them with a problem or concern, how long does it take them to return your call? Do they get back to you right away, or do you have to wait several days?
4. Professionalism
What does their website look like? Is it professional-looking and well laid out, or does it look a bit shoddy? Does it provide all the information you need? How are the agency's recruiters? How much experience do they have? Do they seem to be good at their jobs? How many people have they placed?
Do they communicate with you during the search process, keeping you up to date on how things are going?
Connect with Rx relief Today
Rx relief is certified by the Joint Commission and has received a Best of Staffing recognition awarded by healthcare organizations and pharmacists. Rx relief is one of the most well-respected recruiting firms dedicated to pharmacy. We give personalized attention to every one of the people we recruit. So, if your healthcare organization or company is looking for pharmacists, contact Rx relief today.