Five Reasons to Be Thankful You Are a Pharmacist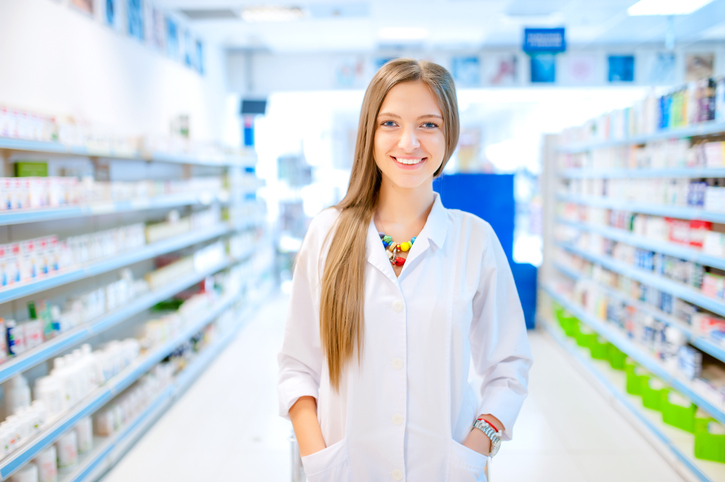 We all have days when we wonder why we chose our professions. We are under pressure to get things done, the stress is building or things are going wrong. Sometimes it gives us second thoughts.
When this happens to you as a pharmacist, take a moment to remember what makes your job so special and important. Think about the reasons why you can be thankful you are a pharmacist. Here are a few.
You help people.
And you help them in the most important way possible – maintaining their health. You help them to feel better and regain their health as quickly as possible.
You work directly with patients to make them well, and you can do it in a variety of different environments – inpatient, ambulatory and community health facilities.
You have a broad range of career opportunities.
You can work providing patient care, doing scientific research or working to develop innovations in medical care. You can work in a variety of work environments, including community pharmacies, providing and counseling patients about medications, or in hospitals, nursing homes, managed care organizations, the pharmaceutical industry, colleges and the federal government.
You can work anywhere, in a job that provides security and flexibility.
Pharmacists work all over the country and the world. The profession also provides a great deal of job security and financial reward.
You are on the cutting edge of technology and innovation.
New medications and treatments are constantly being developed, and pharmacists are involved in these developments in many ways, from discovering new medications to determining how best to apply them and manage them for patients.
One example of this is pharmacogenomics, where pharmacists look at genetic variations to treat diseases and tailor drug therapies to individuals based on those variations.
Pharmacists also provide innovative approaches to medication management, especially in the control of chronic diseases.
You are held in high esteem.
Pharmacists are respected members of the community and admired for their honesty and professional ethics.
If you are a pharmacist looking for a job, Rx relief should be the first place you go. We have a track record of success in placing pharmacists with the best of staffing awards to prove it. We give all our job candidates the personal attention needed to find them the job that best fits their skills, experience and interests. Give Rx relief a call today.