Building the Right Culture and Values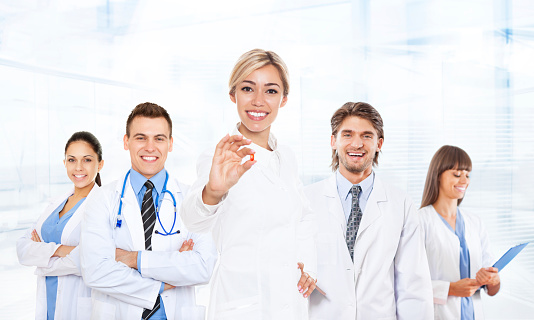 Creating the right culture and values is important for any company, and especially so in the hospital pharmacy setting where people's lives are on the line. So, how can you build the right company culture and instill those values in employees? Here are a few tips.
Develop a clear mission statement and goals.
This is where company culture and values all begin. They all flow from the source, which is the mission of the company and its goals. These need to be clearly stated so that all employees understand them. The pharmacy or hospital needs to state clearly what it stands for, what its ideals and vision are.
Culture and values begin at the top.
Now, many companies have mission statements and goals, but for employees, they are just words on paper and not much else. That's because there is little advocacy for these ideals from the pharmacy or hospital leadership. Employees notice when leadership gives these things little to no acknowledgment. They get the message – they are not important.
The most effective way to build the desired culture and values is for your leadership to demonstrate and advocate for those values. If employees see the leaders of the organization are behind the push for a certain culture and values, they are much more likely to buy in.
It all starts at the top: leadership has to show how important these things are to the company.
Culture and values need to be reinforced through the organization's communication.
Mission and goals won't do much good if employees don't know what they are. The pharmacy needs to make sure they are communicated to employees and that it's done on a continuing basis.
This communication begins with the onboarding process when the person is hired. As part of their orientation, new employees should be acquainted with the mission, goals and values of the organization/department. These should also be displayed prominently in the pharmacy's employee handbook.
Employees should be recognized and rewarded when their performance furthers the organization's goals and values. And other employees should be notified when this happens, either by email or some other announcement.
And finally, to demonstrate the importance the pharmacy assigns to its goals and values, how well employees demonstrate these values should be made a part of every person's performance review.
If your pharmacy is looking for pharmacy professionals for temporary, temp-to-hire or direct hire career opportunities, contact the recruiters at Rx relief®. We know where the good guys are! Contact us today.