September 15, 2016
Becoming a Pharmacy Preceptor Will Not Be a Waste of Time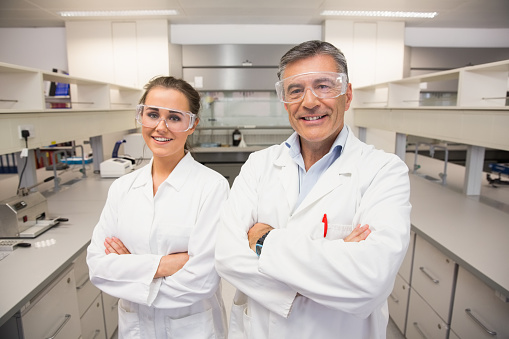 As a professional pharmacist, you may have thought about becoming a preceptor, but were unsure whether it would be worthwhile pursuing. Pharmacists who are preceptors give the experience an enthusiastic thumbs up.
If you become a preceptor, you will mentor and have an influence on the personal and professional development of student pharmacists that will last the rest of their lives. And there are many benefits to you as well.
Here are some reasons to take on the role of a preceptor:
Give back
Remember back to when you were a student and a preceptor worked with you to show you the ropes. You are most likely grateful to them for the advice they gave to you. You now have the opportunity to do the same for fledgling pharmacists who need mentoring.
Stay up to date
You can learn a few things yourself from your students. Fourth-year pharmacy students are repositories of the latest information about the profession. Not only that, they are also knowledgeable about the latest technology, which can come in handy as well.
Continuing education
In some states, being a preceptor can earn you continuing education credits.
Networking
Pharmacy students eventually become pharmacists, so as a preceptor you will be able to expand your network of colleagues in the profession. If you are looking for a job, you can call on former students for job leads at their places of employment.
Resources
Some students may go into specialized pharmacy careers, such as ID pharmacist, LTC pharmacist or compounding pharmacist. They can become resources when you need information related to their specialty, almost like consultants.
Greater access
Being a preceptor to students from a large teaching university gives you access to the university's online library and reference materials, which is a nice fringe benefit. Also, many schools of pharmacy offer preceptor training and professional development workshops for either minimal cost or for free.
As with anything, being a preceptor is not all positive. There are students who require more time and effort to bring them up to speed, and that can be a little frustrating. But some preceptors say these are the students the preceptors form their closest bonds with and look upon with a sense of pride at their accomplishments.
If you are a pharmacist looking for your first job or a new career challenge, join one of the nation's leading pharmacist placement firms. Voted Best of Staffing by both clients and talent, Rx relief is a specialty staffing company providing supplemental pharmacy professionals for all pharmacy practice settings. As a member of our team you'll enjoy a customized approach to your career needs as well as comprehensive benefits! Join our dynamic team, apply today!