Inside the New Algorithm That Can Detect Illicit Online Pharmacies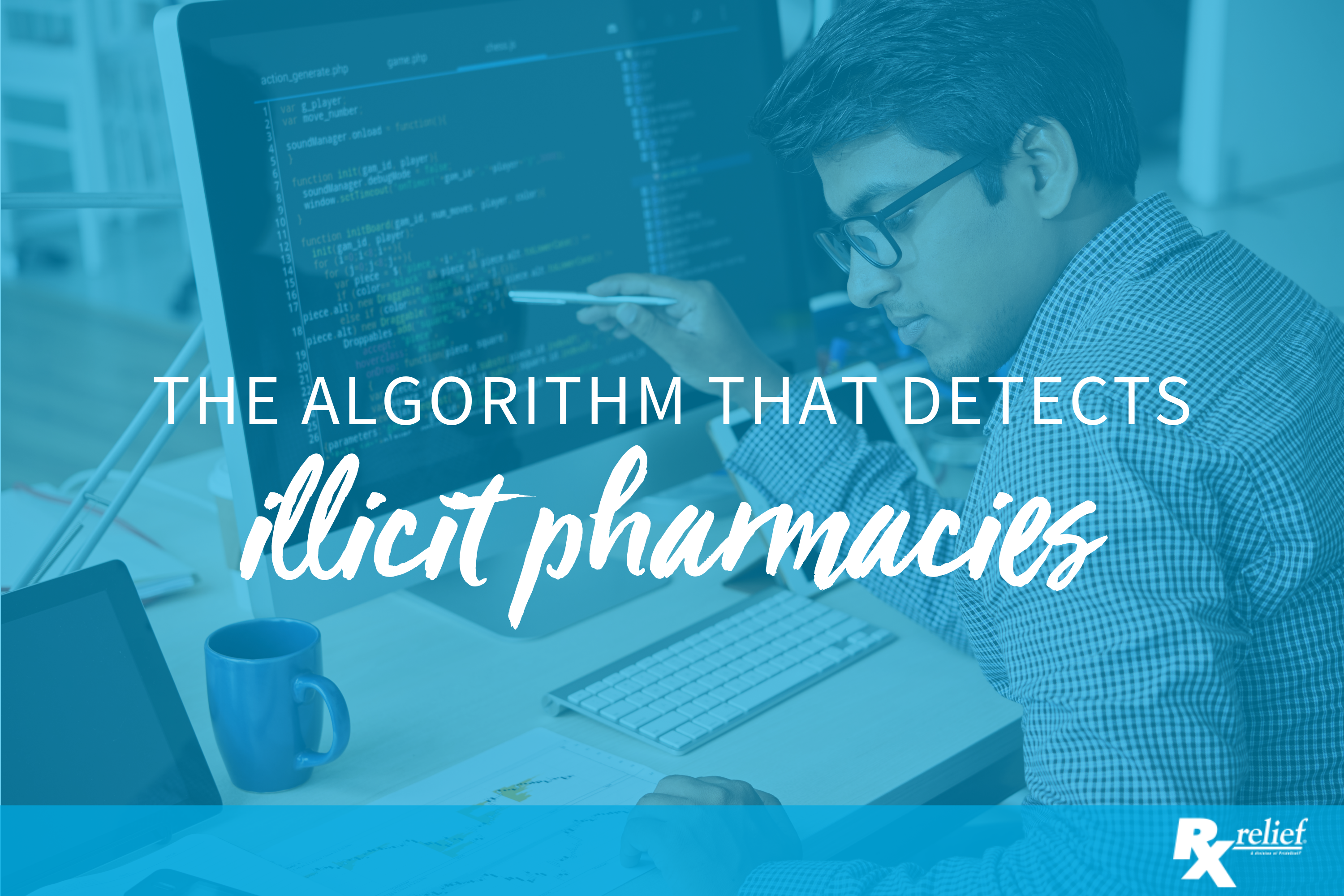 IT researchers have developed a computer algorithm that can determine if an online pharmacy is legitimate or not. An algorithm has been defined as a sequence of clear, precise instructions used to solve a problem or undertake a computation. Algorithms are used in data processing and artificial intelligence.
How Illicit Pharmacies Operate
Because quality controls for online pharmacies are often lacking, these organizations take advantage of unsuspecting customers. These illicit pharmaceutical operations sell drugs of inferior quality or outright fakes, bilking people out of billions of dollars. Officials believe some of these fraudulent pharmacies may also be selling dangerous and addictive drugs without a prescription, such as opioids.
These fake pharmacies put fillers into a pill, reducing the amount of medication in it. For example, while a customer may believe he is taking a dosage of 200 milligrams, the actual amount is only 100 milligrams.
The online pharmacy market worldwide is currently valued at roughly $50 billion.
How the Algorithm Helps
The computer algorithm works to identify the false pharmacies by looking at a few essential characteristics, such as the relationship between a pharmacy website and other sites online. It turns out that this particular data point is especially important in recognizing whether a pharmacy is illegitimate. For example, if a specific website has a history of linking to illicit pharmacies, and you are connected to a pharmacy through that website, the odds are that the pharmacy is illegitimate as well.
There are almost 35,000 online pharmacies, but three-fourths of them are illegitimate, according to research. And the problem extends beyond numbers alone because many of these illicit pharmacies are fly-by-night operations, here today and gone tomorrow. About 20 of them pop up online and disappear daily. Most people are not even aware of the extent of the problem and do not even suspect they may have been swindled.
According to the researchers, the algorithm can be used by government agencies, policymakers, and consumer advocacy groups to find, monitor, and eliminate fraudulent pharmacies, as well as a way to educate consumers about the problem.
Join Our Dynamic Team
If you are a pharmacist looking for your first job or a new career challenge, join one of the nation's leading pharmacist placement firms. Voted Best of Staffing by both clients and talent, Rx relief is a specialty staffing company providing supplemental pharmacy professionals for all pharmacy practice settings. As a member of our team, you'll enjoy a customized approach to your career needs as well as comprehensive benefits. Join our dynamic team, apply today!