Veteran vs. Rookie: Hire for Experience or Potential?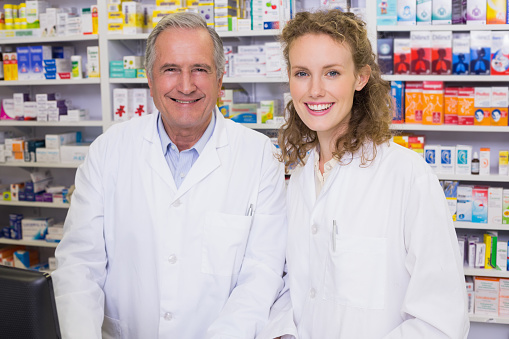 When it comes to bringing on a new pharmacist or pharmacy technician, some hiring managers swear by bringing on experienced candidates while others would never hire anyone but a newly-minted pharmacy graduate.
Both "types" of new hires have their pluses and minuses. Read below for our take on the pros and cons of each.
Hiring for Experience
The primary benefit of hiring an experienced candidate is obvious: The person has learned plenty on the job at previous employers, so you may not have to do much training in the critical aspects of the position – another employer (or two) has done that for you.

An experienced professional may be able to handle him or herself better under pressure than a rookie.

An experienced pharmacist undoubtedly has considerable CE classes under his or her belt, so the candidate's pharmaceutical knowledge is far greater than a new grad's.
Perhaps the biggest "con" when it comes to hiring an experienced professional is the bad "habits" or attitude that the person may have picked up over the years. Also, an experienced candidate has been trained to do his or her job in the ways the other pharmacies or hospitals wanted and it could be somewhat problematic to train the individual in your pharmacy's/hospital's ways of doing things.
Hiring for Potential
Hiring someone with a brand new Pharm.D. or pharm tech certification means you'll be able to train the person in the exact manner you want. You won't have to "battle" against any previous training methods or outcomes. The candidate is a fresh slate, ready for your own retail or hospital pharmacy's stamp of approval.

An inexperienced candidate is eager to prove him or herself to you. The candidate also is eager to start his or her pharmaceutical career and is excited to be a part of your team. Just as you won't inherit a former employer's "bad habits," you'll find no jaded candidates here!
But you will have to train the new grad. You understand from your own experience that graduating from a Pharm.D. or pharmacy tech program really means your new hire knows enough to – as we heard one newly minted Pharm.D. tell it – "know that I don't really know anything, except how not to kill someone with my new pharmaceutical knowledge."
In other words, your rookie will need plenty of watching, will need a lot of supervision and (understandably) have a lot of on-the-job pharmaceutical knowledge to learn beyond what he or she learned in the pharmacy program just completed.
Whether you're looking for a new pharmacy grad or an experienced pro, contact the recruiters at Rx relief® to help you find them. We can source, vet and place pharmacy professionals for your temporary, temp-to-hire and direct-hire opportunities. Contact us today.