Top Five Podcasts for Pharmacists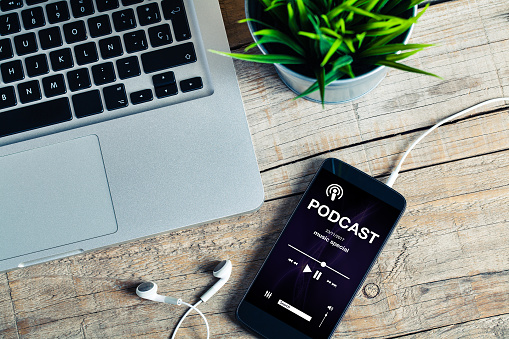 Which of the many excellent pharmacy podcasts currently available are among the top five is certainly open to debate? The ones listed below certainly deserve consideration as they are among the leading podcasts about the pharmacy profession.
This production is put together by the American Pharmacists Association. It provides an intimate look at a wide variety of health, public health and health policy subjects from the perspective of the pharmacist. It is hosted by Nancy Alvarez, the past president of the association.
Recent podcasts include titles such as, "Do New Guidelines Provide a More Clear Path in Treating Hypertension?" and "APhA Presidents Open up About APhA and the State of the Pharmacy Profession."
These podcasts are hosted by a physician and a pharmacist focusing on evidence-based medicine. Their goal is to encourage clinicians to be more informed in their decision making, to share information and emphasize critical thinking skills, as well as being more discerning about the use of medications.
They have produced more than 250 podcasts on a diverse range of subjects related to drugs and disease. Recent topics include "Omega-3 Supplements for Dry Eye: Fishy Evidence or a Big Catch?" and "A Shared Decision is the Only Outcome that Matters in EBP."
This video is hosted by a pharmacologist and a medical anthropologist. On the podcast, they interview leading health experts on everything from drugs, herbal supplements and home remedies to vitamins. They also discuss issues such as adverse effects, drug interactions and other drug complications.
Recent topics include "Is Cutting Carbs More Important Than Cutting Calories?" and "Are Leaky Blood Vessels a Culprit Behind Alzheimer's?"
This podcast focuses on issues that are central to the pharmacy profession, as well as political issues related to pharmacy and changes in pharmacy technology. It was started by Todd Eury, executive director of the Pharmacy Technology Resource. Some recent topics include "Community Pharmacy and Point-of-Care Testing," and "Medical Marijuana's Clinical Advancements."
On this podcast, people can hear from physicians, professors and pharmacists about topics and issues that affect the pharmacy profession. Recent topics include "Do Contraceptive Hormones Increase Suicide Risk?" and "Empagliflozin Trims Liver Fat in Patients with T2D and NAFLD."
At Rx relief, we focus on the elements that make each person unique. We solicit feedback continually to make our service responsive to your needs. Rx relief has been rated among the best of staffing firms by the American Staffing Association. If you are looking for a pharmacy position, give Rx relief a call today.